Innovative Ramp Design.
Multi-Catch Effectiveness.
The multi-catch station—modernized. The EZ Kat™ multi-catch station from the VM Innovation Lab features a low-profile deadfall design with built-in commitment ramps that enable multiple catches of mice and insects. It's made of durable plastic that eliminates the rust and sharp edges that can be found with traditional multi-catch stations.
Plus, it helps your team save time with unique features that allow for quick, easy opening and servicing.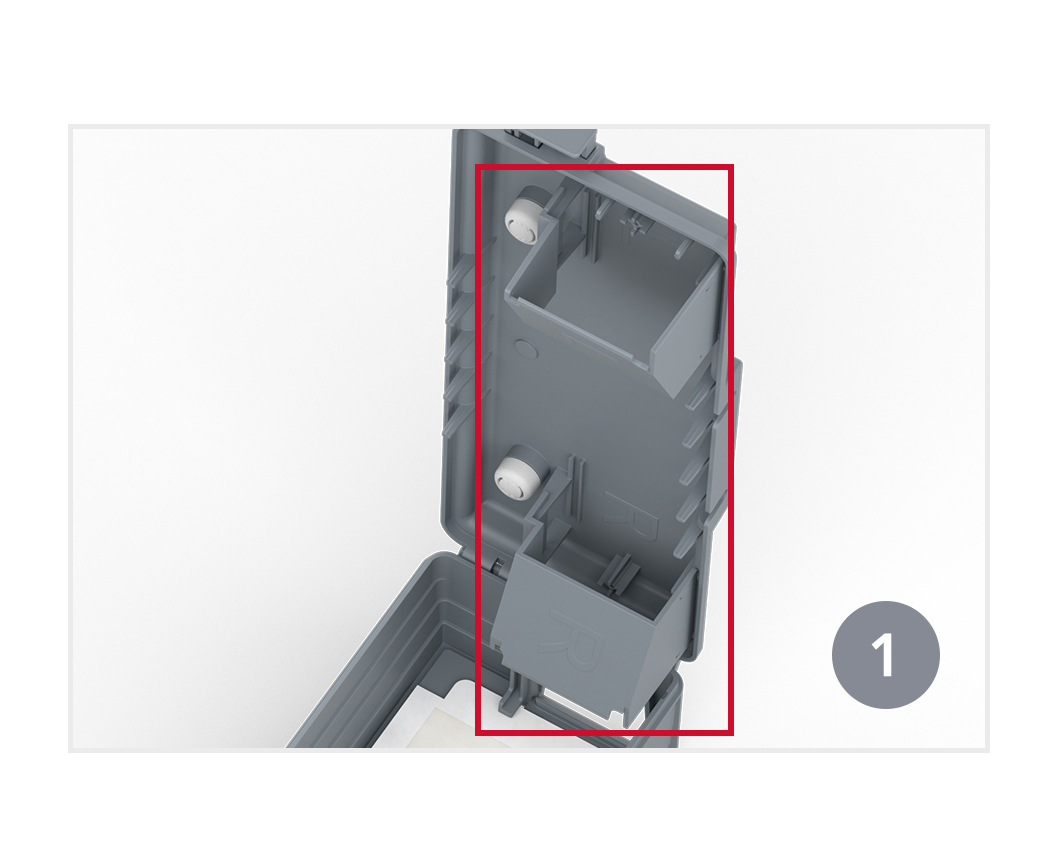 Innovative design includes built-in ramps on lid.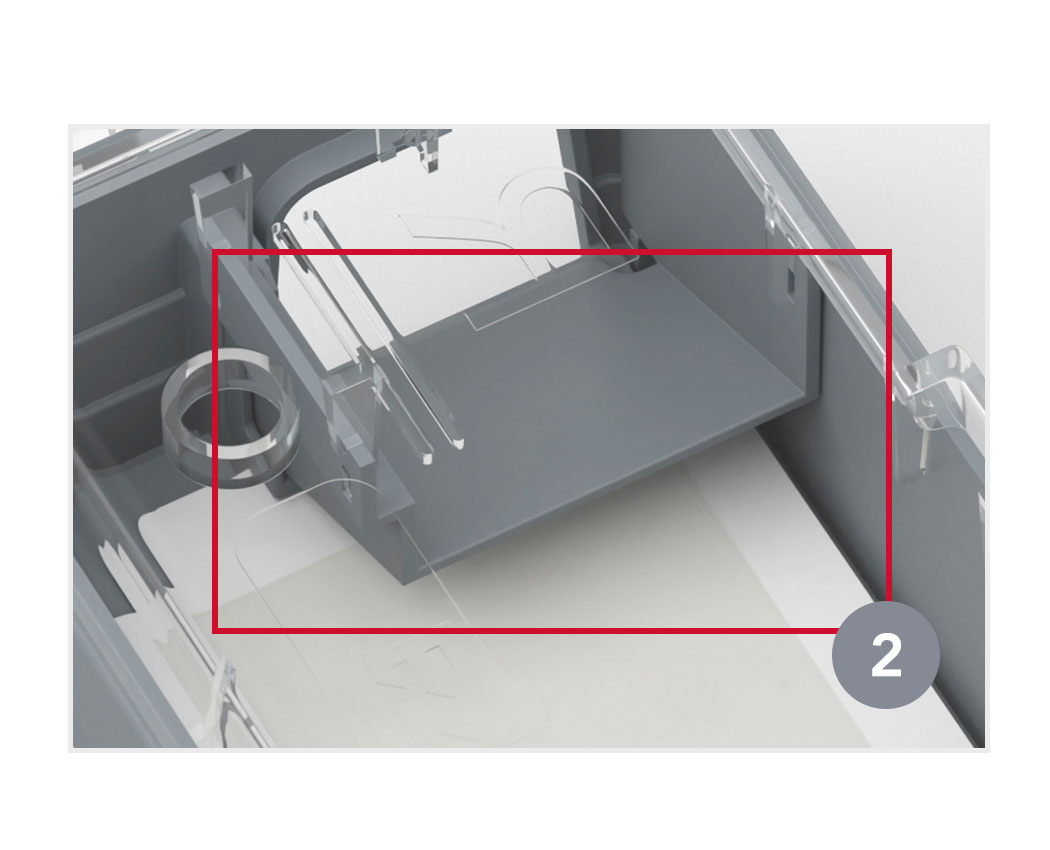 Built-in ramps mate with the base to create a smooth surface, leading mice and insects to the deadfall.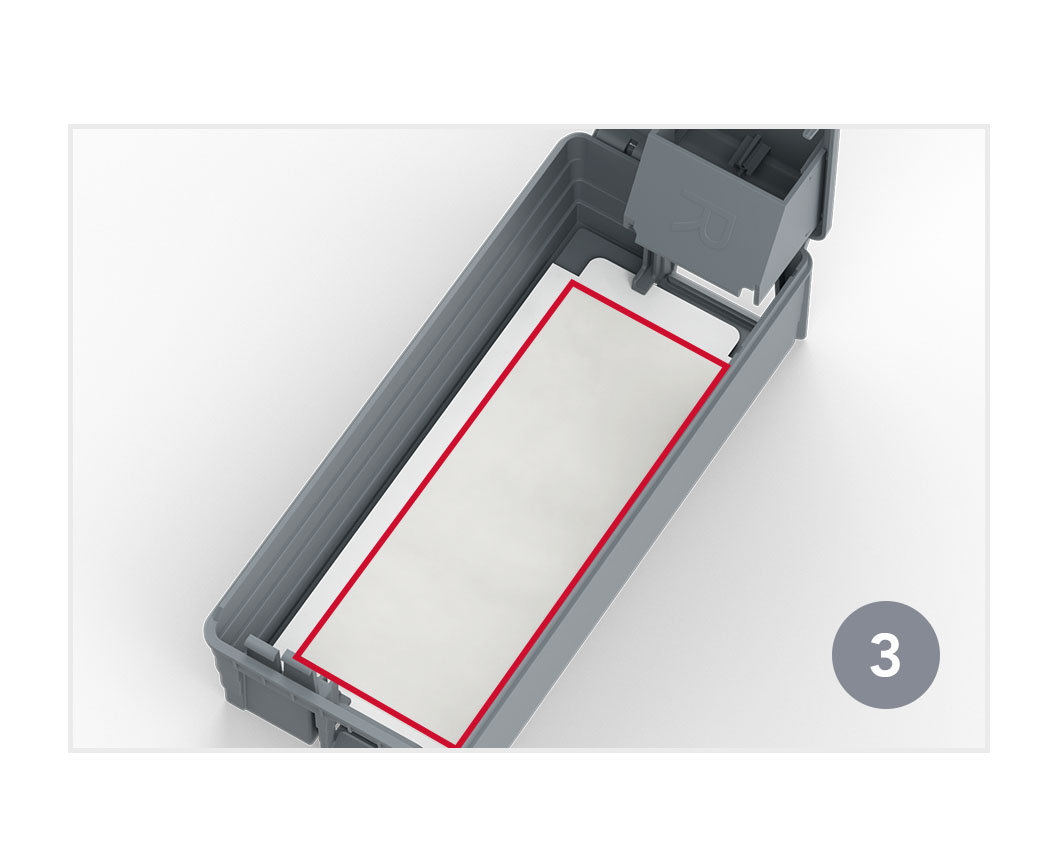 Uses standard multi-catch TC glue boards that are completely concealed—and secured in place so they won't fall out or get stuck to the lid. (Glue board sold separately)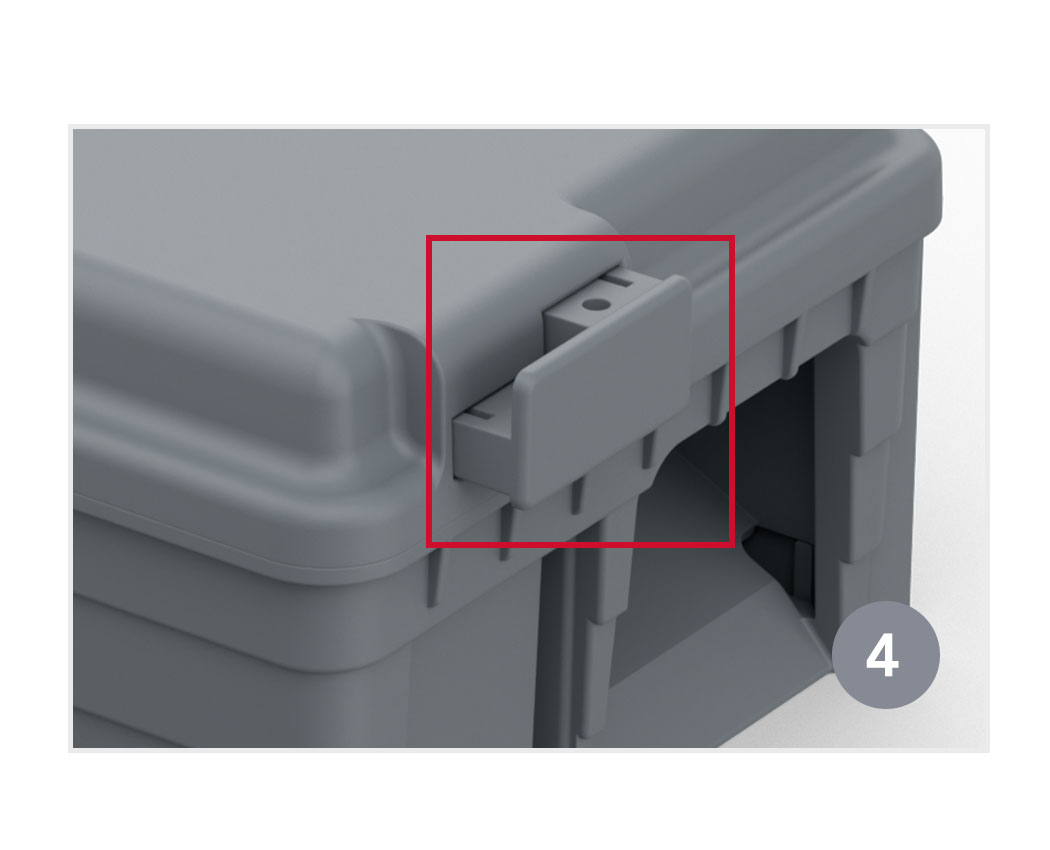 Push-lock button enables quick access. Optional VM Products Universal Key lock also available.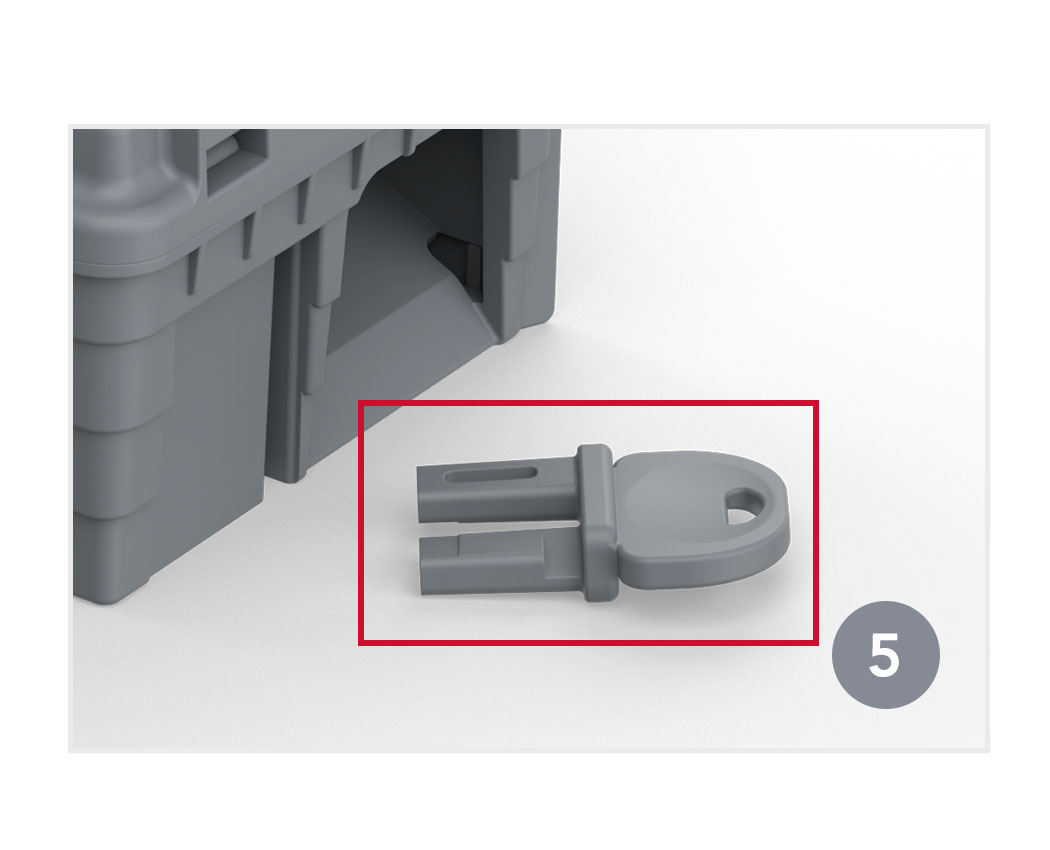 Optional VM Products Universal Key lock also available.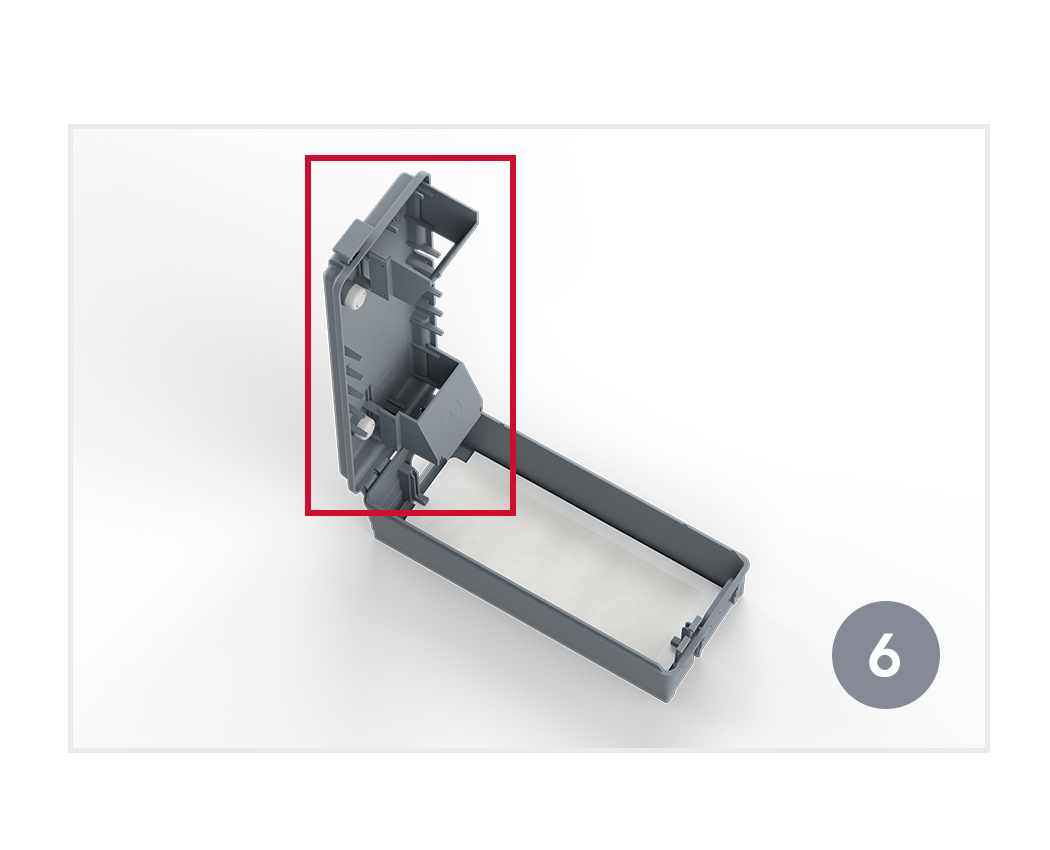 Lid opens from right to left for easy opening and servicing, even when installed close to walls.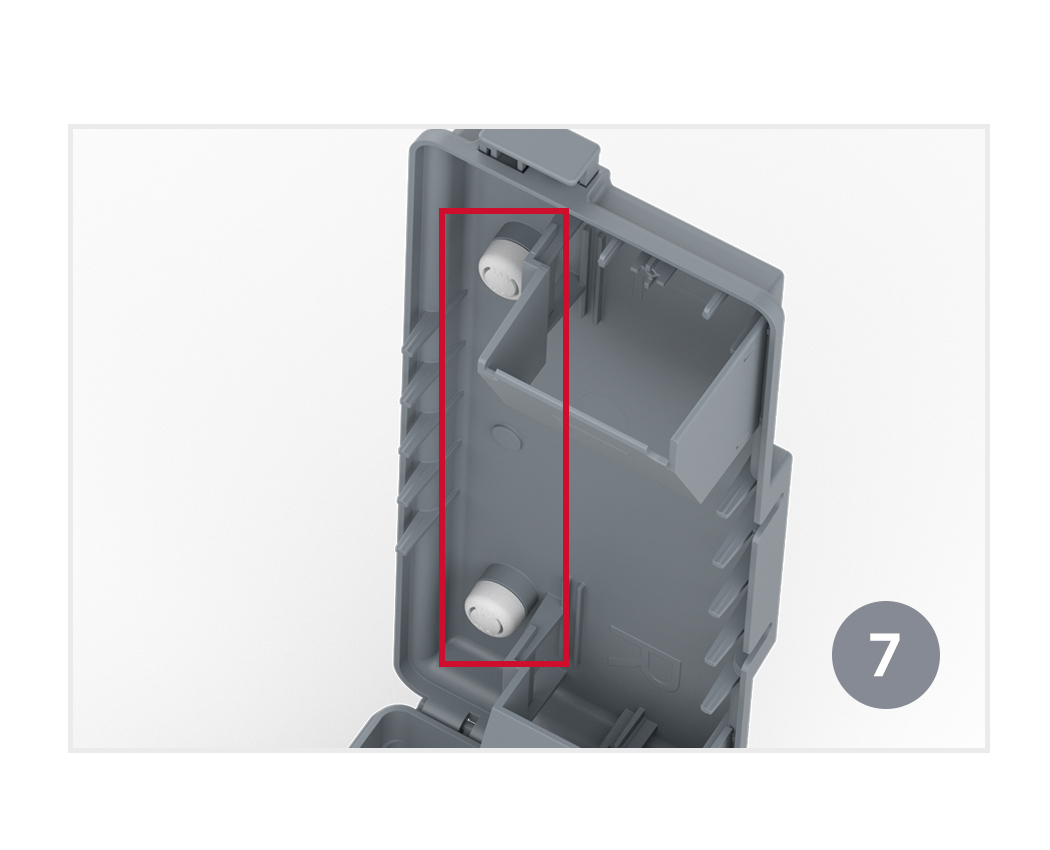 Lid can accommodate Airzonix caps to simplify monitoring.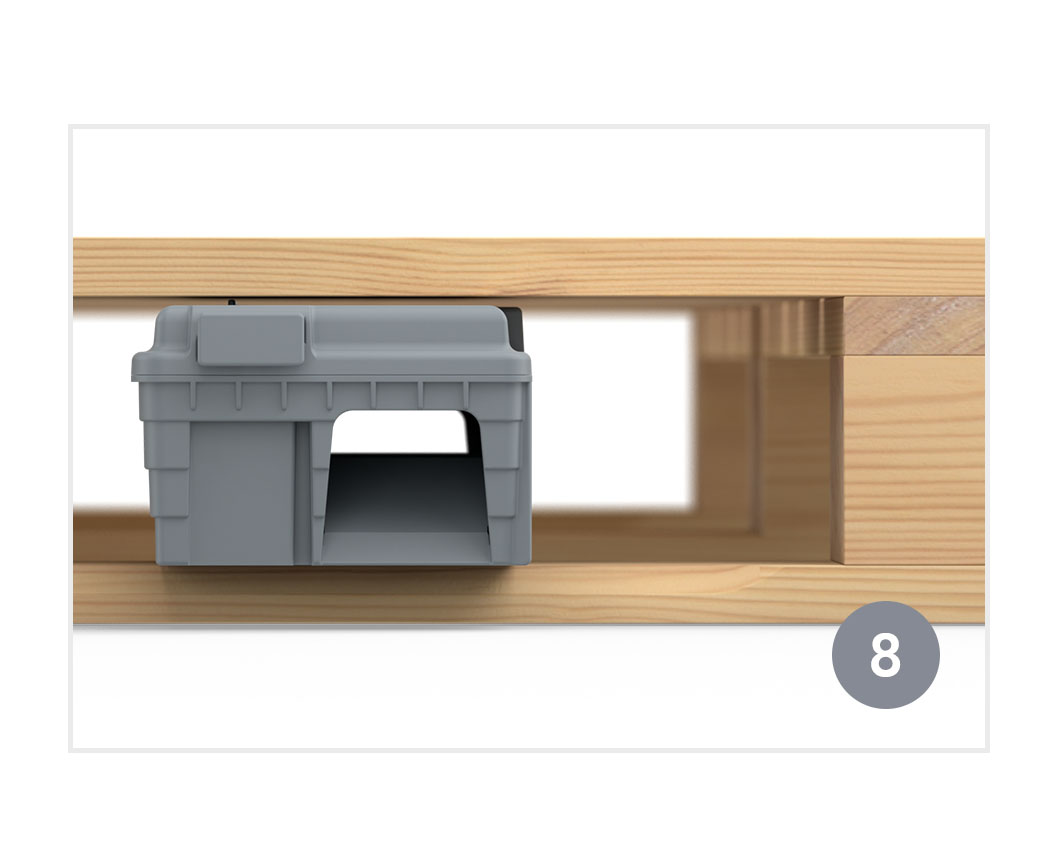 Fits in a skid—bottom lead boards, front, or back.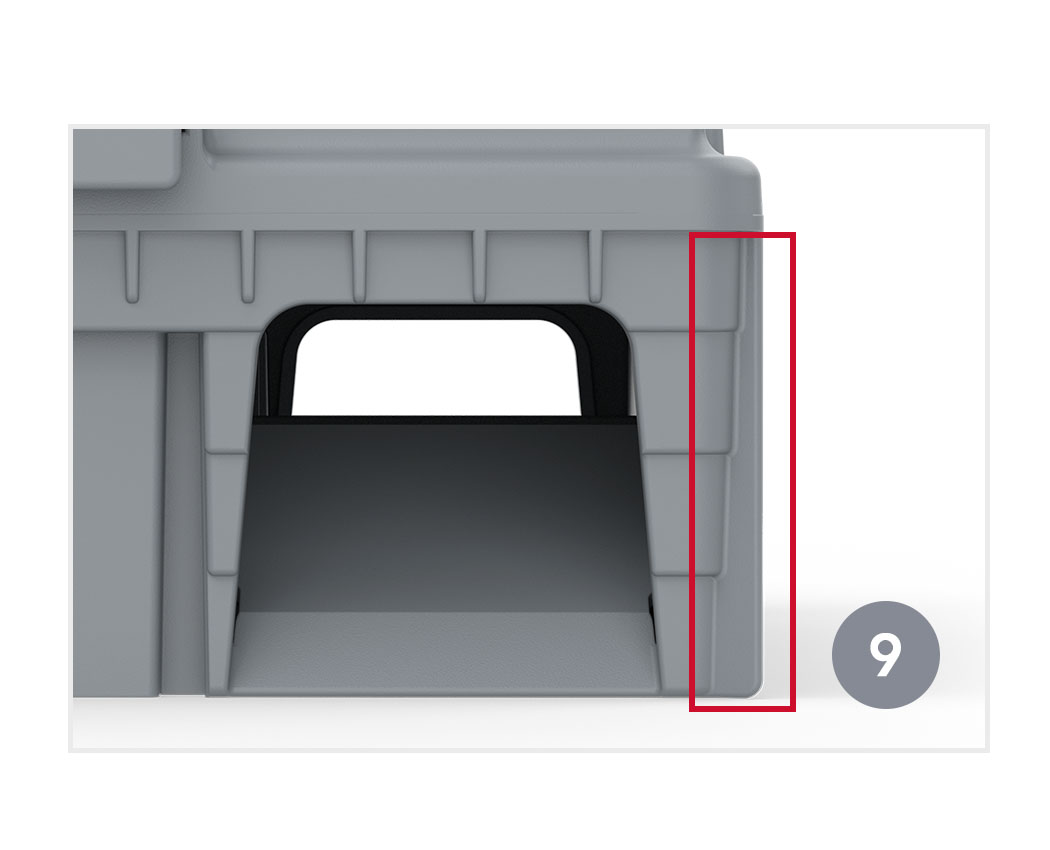 Guide wall prevents the rodent from going behind the station, leading it inside instead.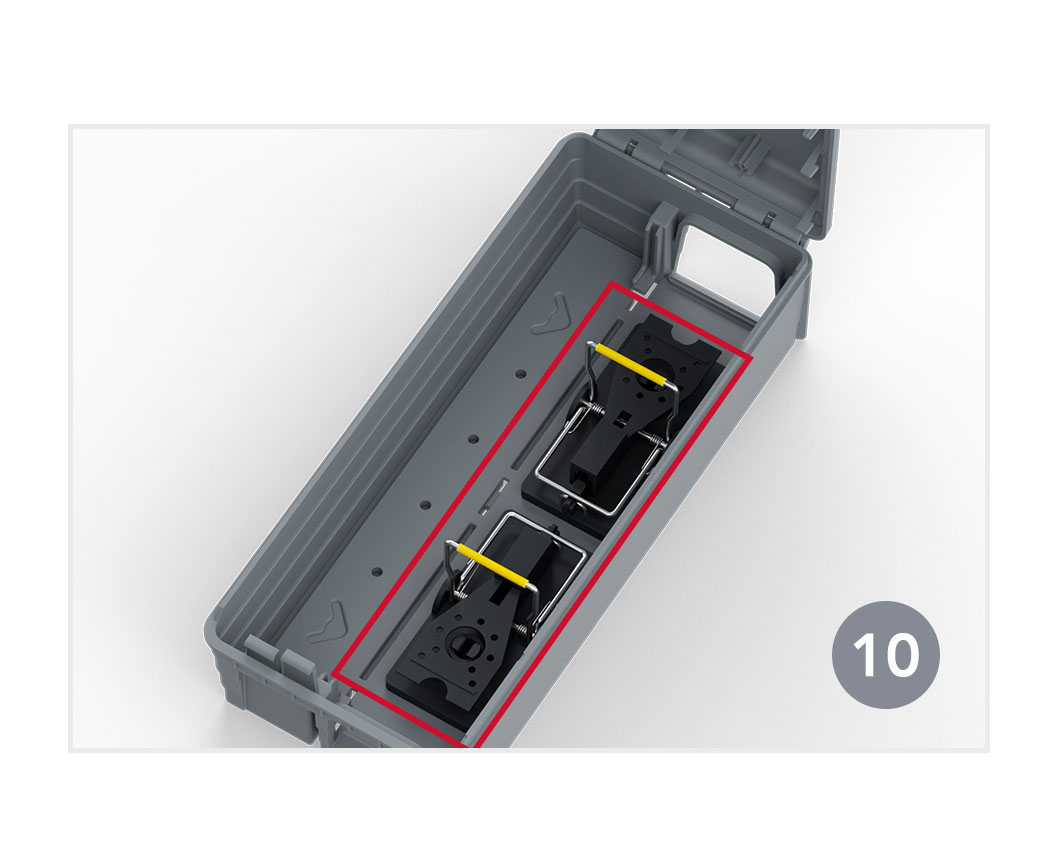 Accommodates two mouse snap traps, each snapped in place on the retainer plug, reducing accidental trips and easy cleaning or replacement. Snap Traps sold separately.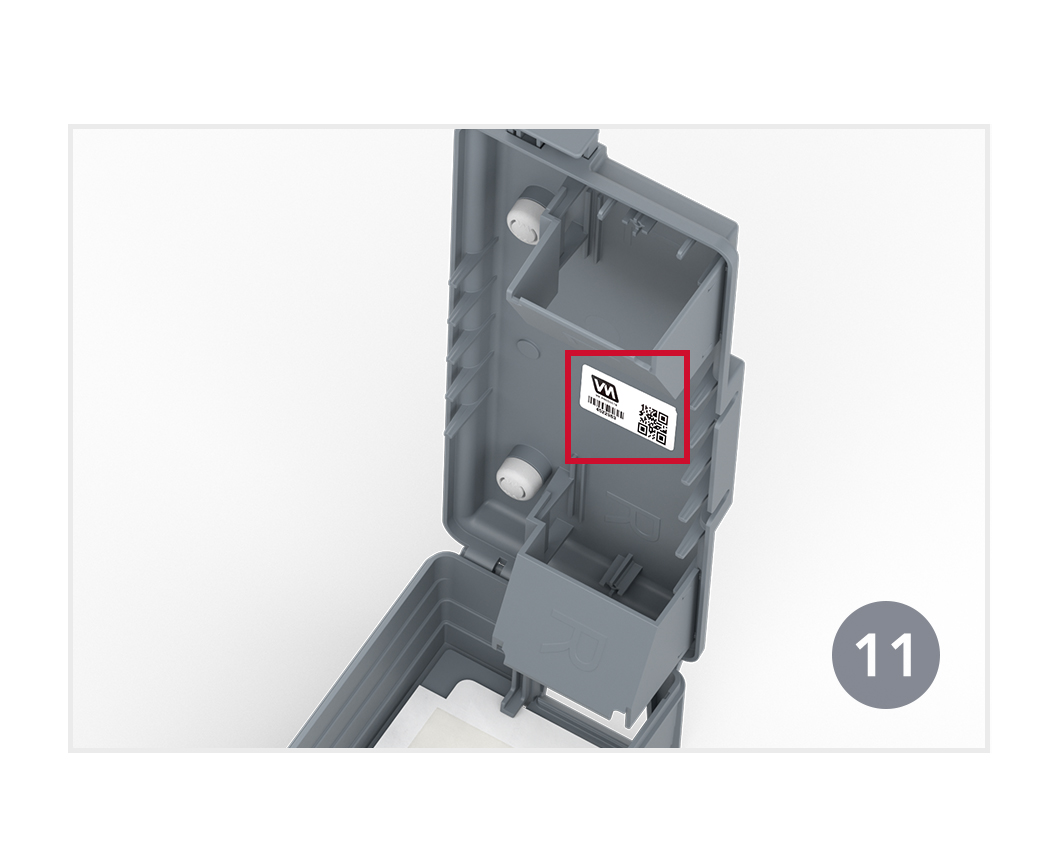 Barcode attached to lid provides a permanent inspection point, allowing easy scanning, mapping, and logging as part of IPM field solutions.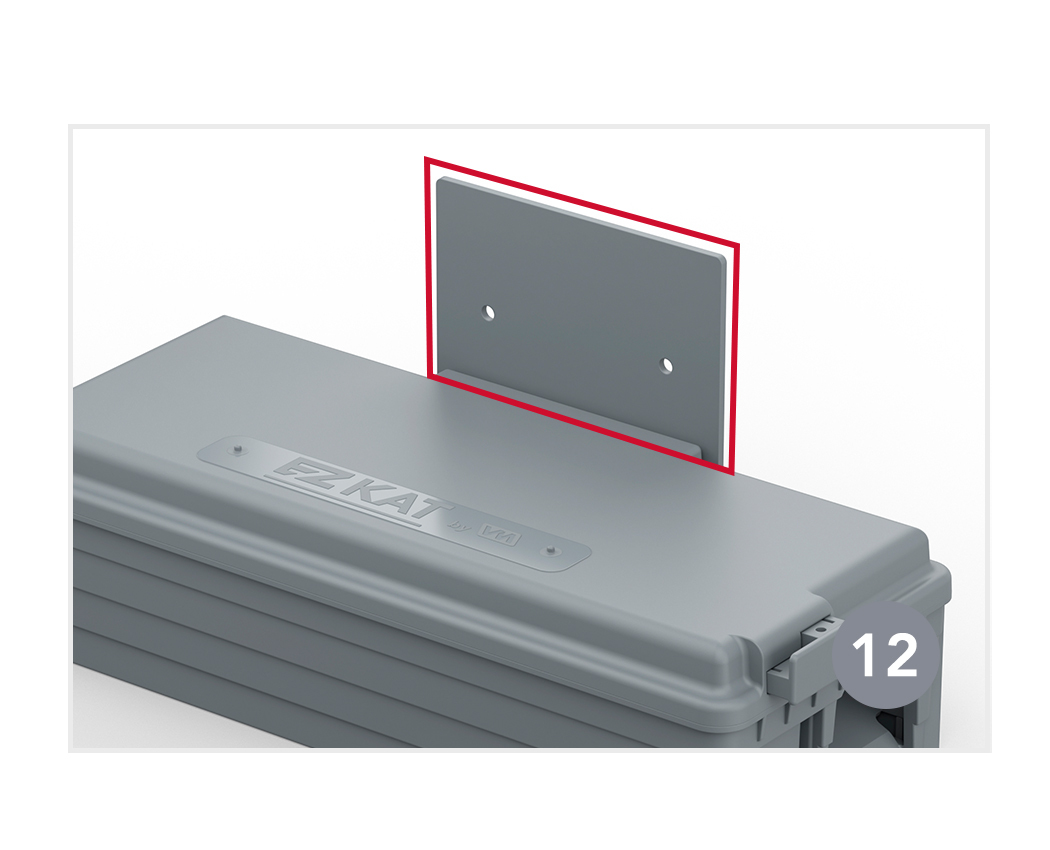 Optional securing wall mount with double-sided foam tape and acrylic adhesive, ideal for long-lasting installation and custom label solutions.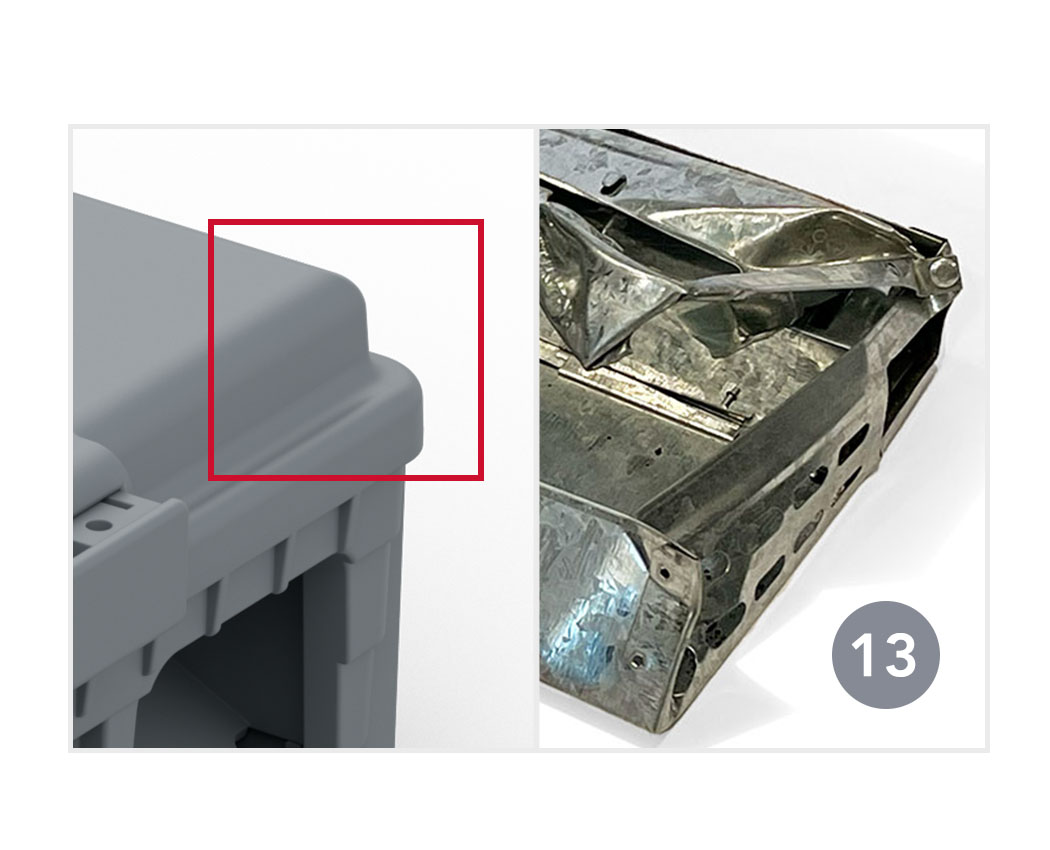 Smooth edges allow for easy, risk-free maintenance and the durable design limits damage.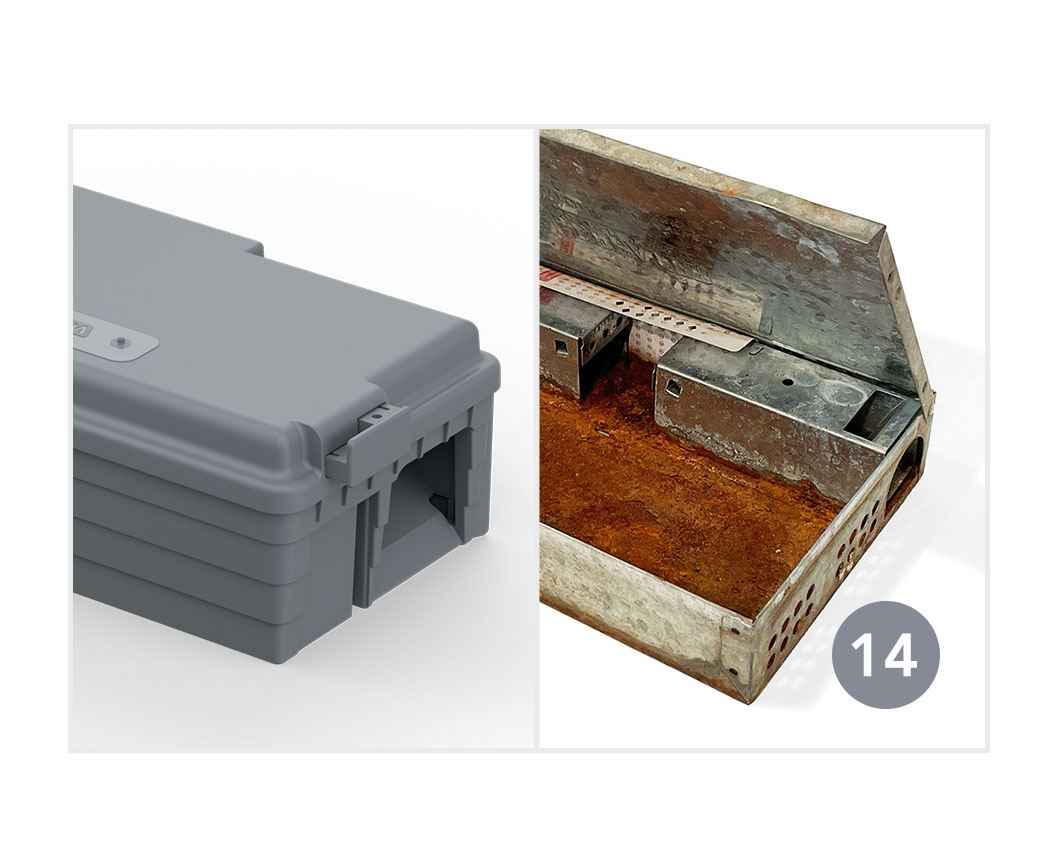 Made from recycled plastic to withstand the elements and remain rust-free.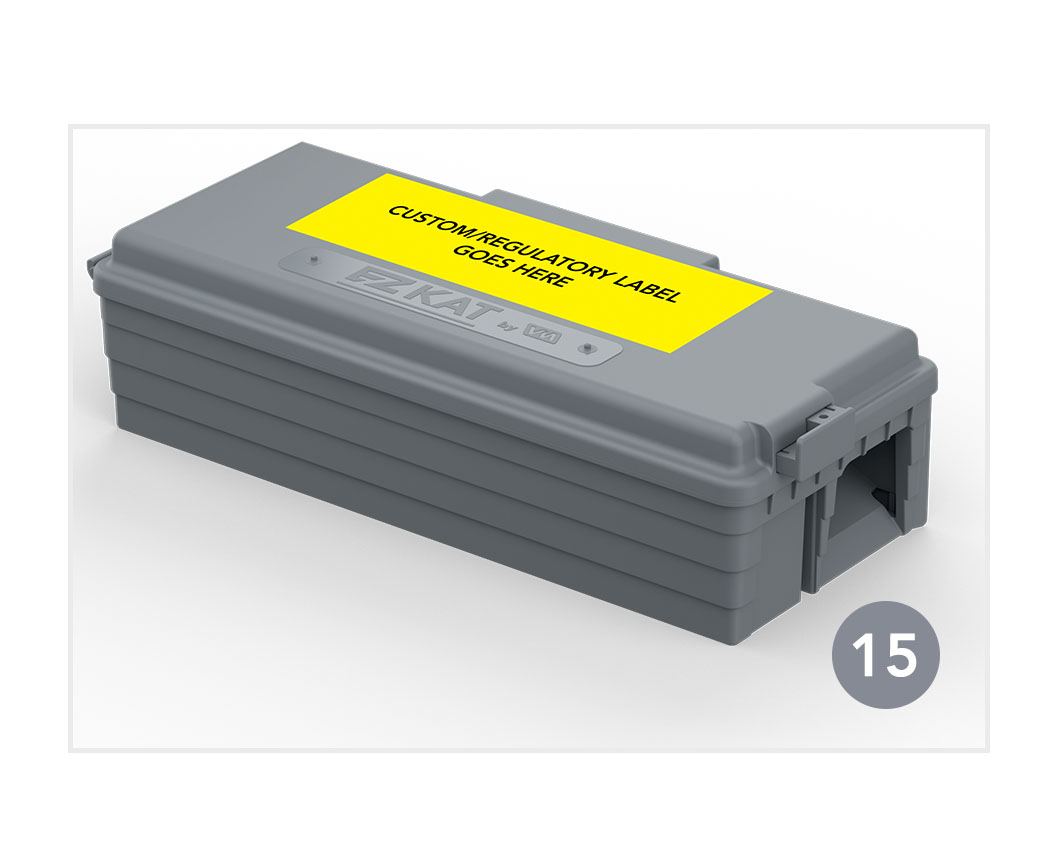 Large, flat, and smooth surface area on top of the lid accommodates large labels for any documentation needs.
DIMENSIONS
12" x 5" x 3 3/8"
Weight: 12.3 Ounces