Bobbie Terry embraces being called the "The Bug Lady." It's her business name, but also a term she has earned from clients over the years who appreciate her savviness when it comes to eradicating bugs and rodents.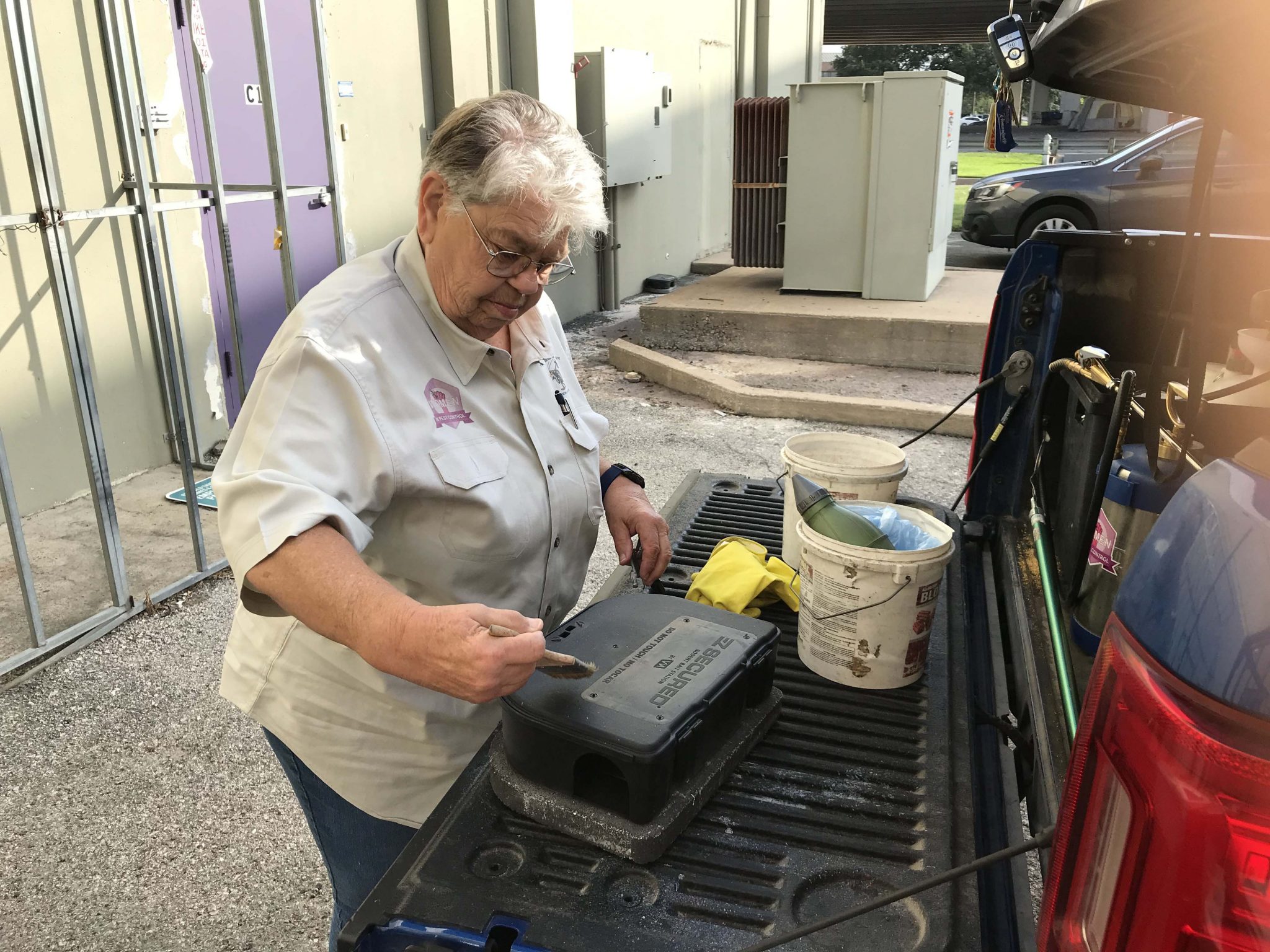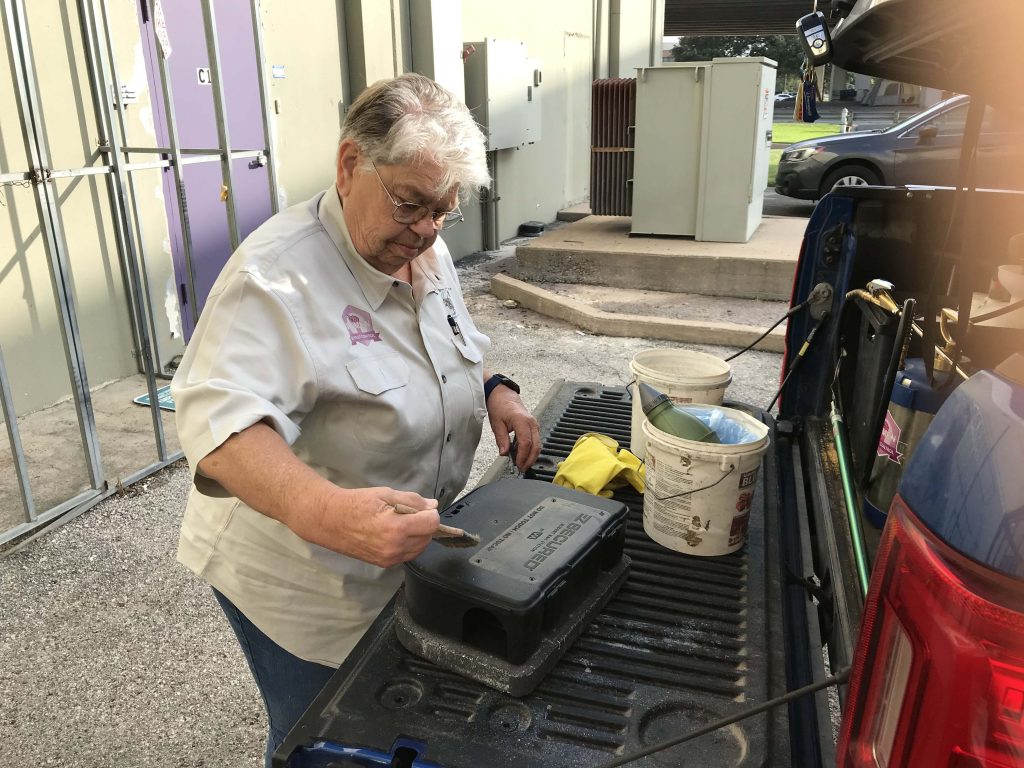 Terry has worked in the industry since 1994 and spent time with some of the biggest names in the business. As an entrepreneur and business owner for the past eight years, she has chosen to stick with what she knows works best for her clients – and her toolbox of solutions always includes VM Products. EZ Secured and EZ Klean rodent stations, along with EZ Conceal insect stations, have been some of her go-to's for more than 12 years.
"When I started my own company, I realized that VM is what I really used consistently. They're durable and easy to use. I've seen other products, but I just didn't really care for them. Many are cheap and don't work well," she said.
Better solutions, better service
Based in Austin, Terry services restaurants, manufacturing facilities, warehouses, homes, food service facilities, and plenty more. For years, she has always appreciated VM's universal key system, which saves her time when servicing a number of stations at a site. Today, she enjoys even more flexibility and convenience with VM's new EZ Service Tray, which now comes standard in EZ Klean and EZ Secured stations, but can also be retrofitted into older models.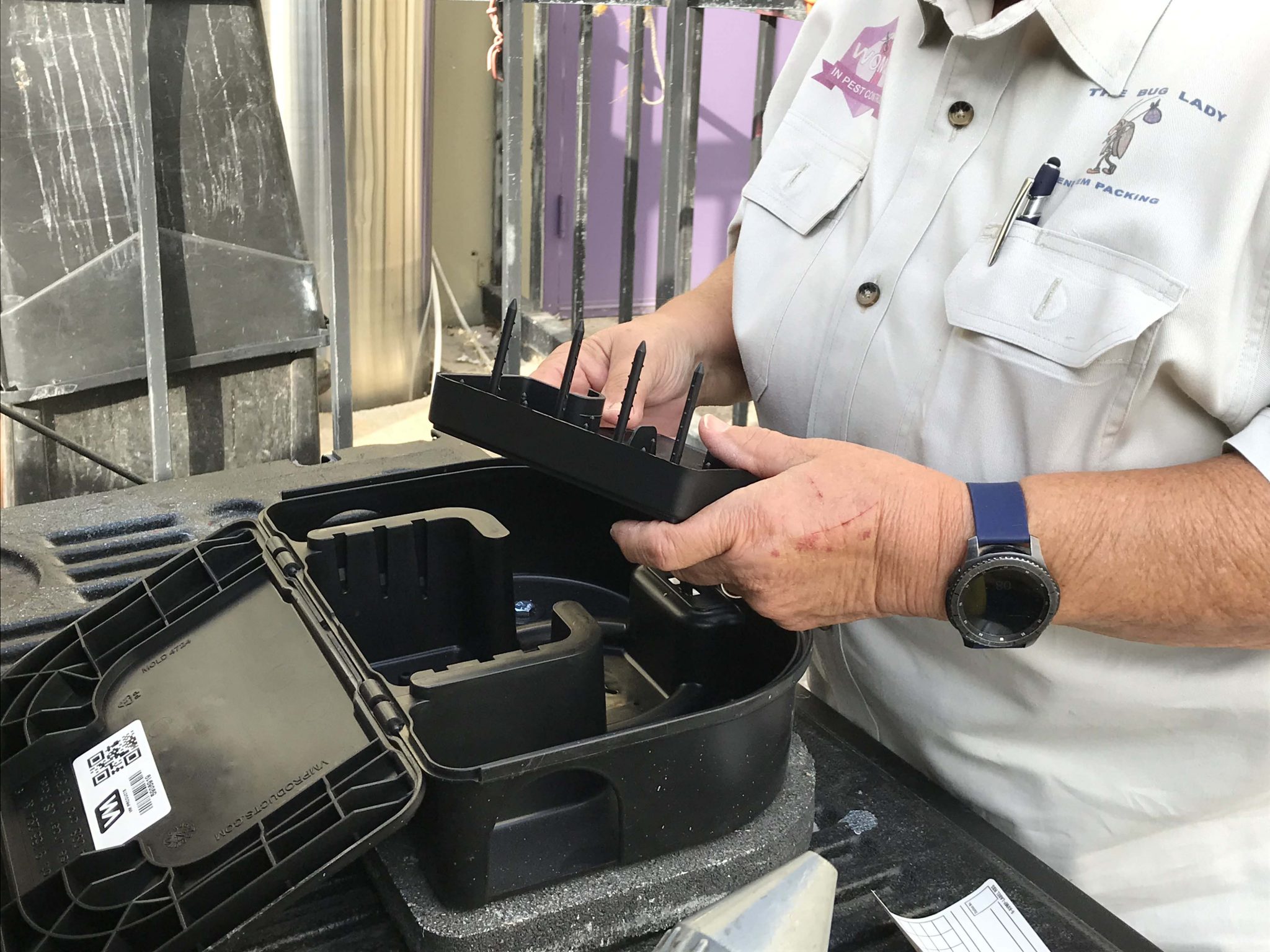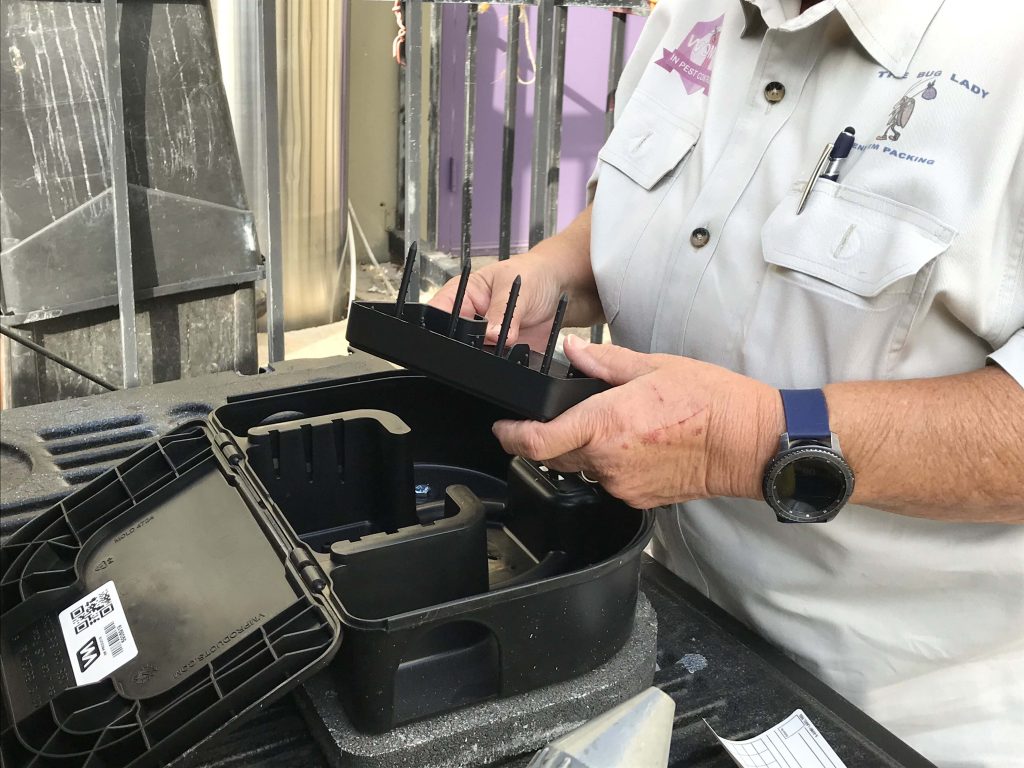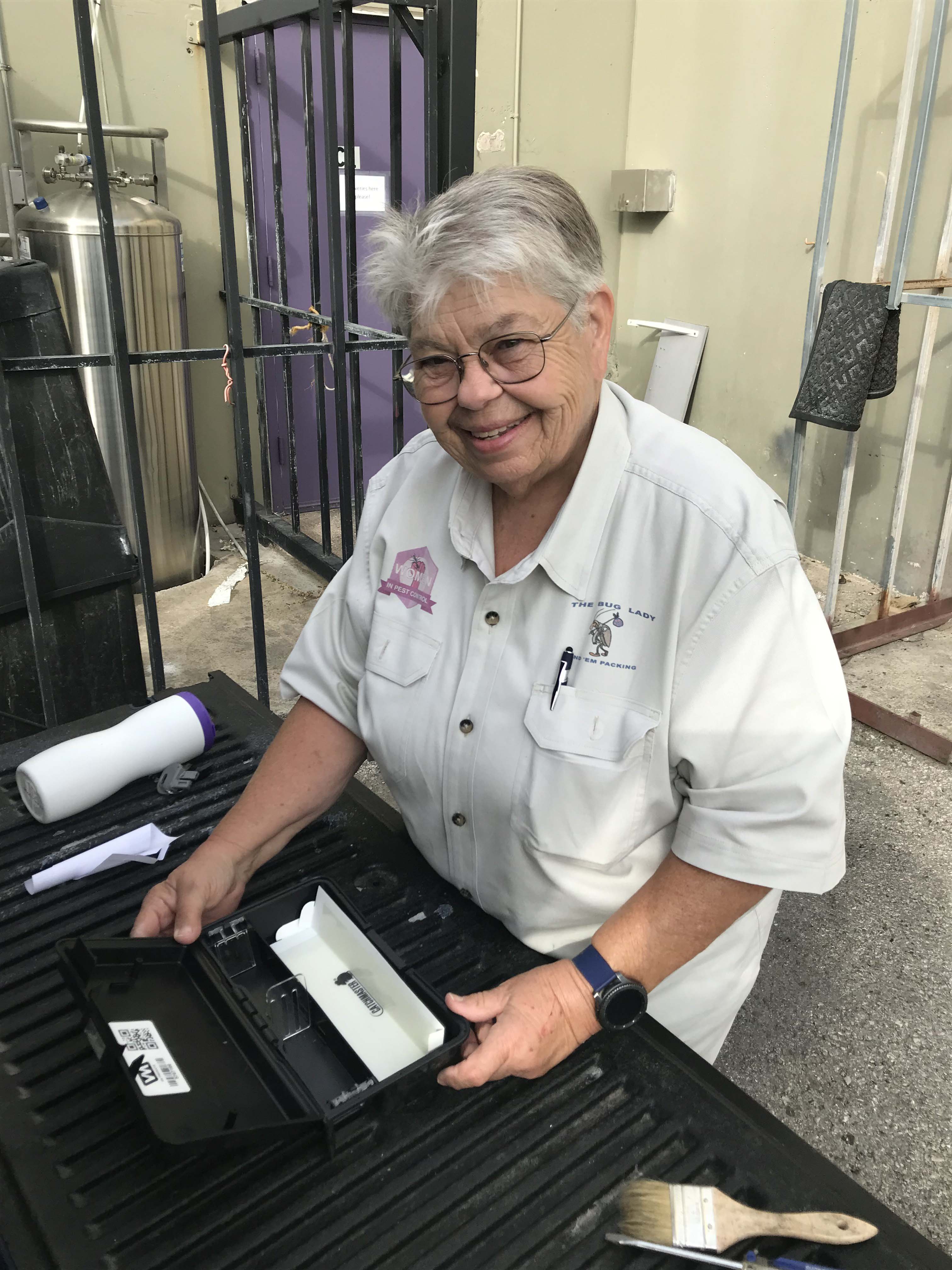 The removable trays make for easier maintenance and better anchoring of the bait inside the station. With four spiked vertical rods, a pro can secure up to 4 pieces of block bait or 8 pieces of soft bait. The new design works great for Terry, who uses a hybrid approach to baiting her rodent stations.
"I like the EZ Service Tray because I put insect bait with all my rodent baits. It really helps with keeping the ants down and beetles and stuff like that and preserves the bait. The trays are so easy to clean, too. I've been very happy with them," Terry added.
The EZ Service Tray is designed with puncture points that skewer soft bait three times, making it hard for rodents to remove it. Their four spiked vertical rods and new design bring the flexibility a user like Terry needs to mix and match bait types for better service.
An advocate for women in the industry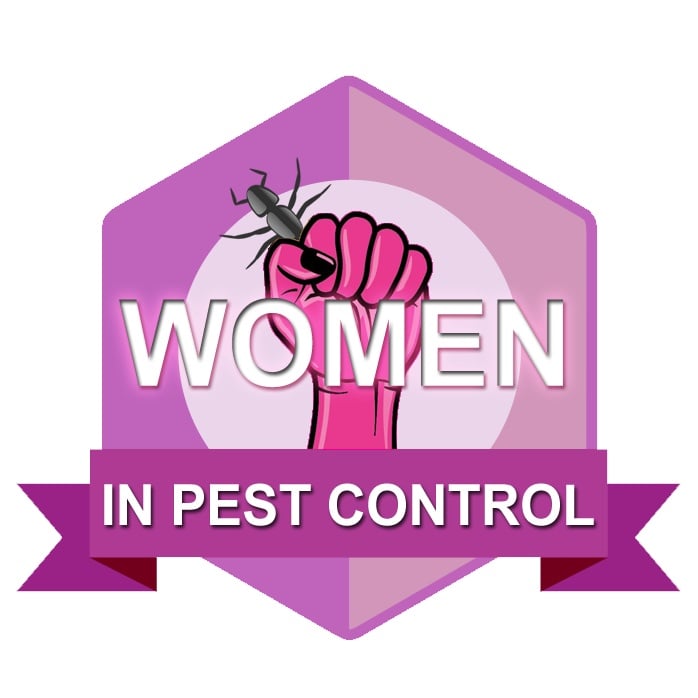 With so many years of experience, Terry is a pioneering presence in her field. In 2017, she founded the Women in Pest Control Facebook group, which supports women in the pest control field, regardless of their role in a company.
The effort, now nearly 1,000 members strong, also helps facilitate grant opportunities for women looking to start out in the business, earn certifications, and pursue other educational opportunities. The group will hold a conference in Houston on Sept. 30 and Oct. 1.
"This is all about supporting women in our field and creating an opportunity to gather together and talk about our experiences," she explained. "We've put together an amazing group of women from all around the world, and VM Products has been a great supporter of us."