With more than 200,000 cases reported each year, bed bugs have struck a chord of fear in the minds of many Americans. While bed bugs aren't known to spread disease, they can wreak havoc on the image of a business or nonprofit. As PMPs, we know these nuisance pests offer both a business opportunity as well as a chance to put worried customers' minds at ease by remedying a problem or heading one off before it starts.
Greg Miller, a 35-year veteran in the pest control industry, and technical director for Ideal Pest Control in Fort Worth, Texas, has found a unique way to monitor for bed bugs. His new approach involves using VM Products' EZ Conceal Insect Station. The strategy is an effective new monitoring tool that is earning his technicians respect from new customers while paving the way for new business.
A SINGLE PRODUCT THAT SOLVES SEVERAL PROBLEMS
Miller, who oversees 14 technicians for Ideal Pest Control, has used EZ Conceal stations for a number of years as a monitoring device in sensitive environments, such as schools and food establishments, where pesticide applications need to be kept to a minimum. He always respected how VM Products Founder, Ethan Vickery, strived to create products that didn't only solve one problem.
When the manager of a temporary housing facility in Fort Worth called Miller about bed bug concerns, he assessed the situation first. Similar to hotels and university dorm rooms, this type of facility was home to transient populations. People may spend a few nights and leave, but not realize they've brought bed bugs into the space through luggage, stuffed animals, blankets and other items. With the pest about the size of an apple seed and no real hard evidence, the client was only going off of complaints from visitors and wasn't sure how many rooms actually had bed bugs, if any.
Initially, Miller tried a different product with a pitfall trap that required an attractant wick. It was expensive and needed to be placed on the ground near or under the bed. Keeping it out of people's view was a challenge, and the product did not attract the bugs away from the bed surfaces well, he said. Bed bugs feed on humans for a few minutes, then retreat to dark places, preferably on the mattress.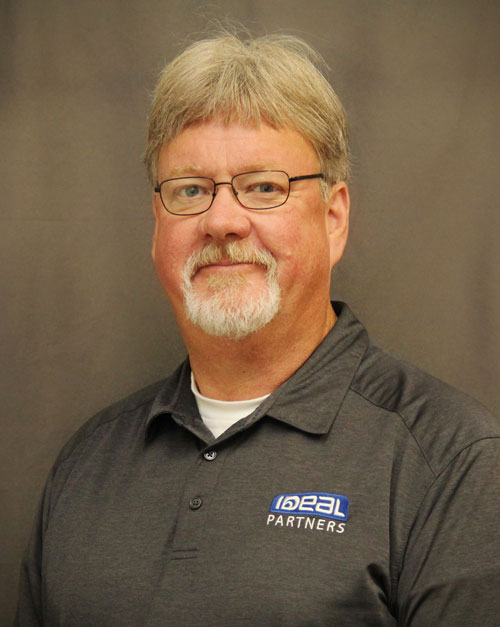 Miller then thought maybe the durable and discreet EZ Conceal station could be the answer he'd been looking for. Only about five-eighths of an inch thick and roughly three inches by four inches in height and length, the EZ Conceal can be attached to a surface with an adhesive tape or, for Miller's purposes, can be simply placed between the box spring and mattress.
The durable plastic casing can stand up to considerable weight and punishment. Meanwhile, inside EZ Conceal a glue board safely and securely stays in place without being damaged. Guest can sleep on the mattresses and never know a bed bug monitoring device is in place. Miller placed two EZ Conceal stations between the box spring and mattress of each queen size bed in the facility.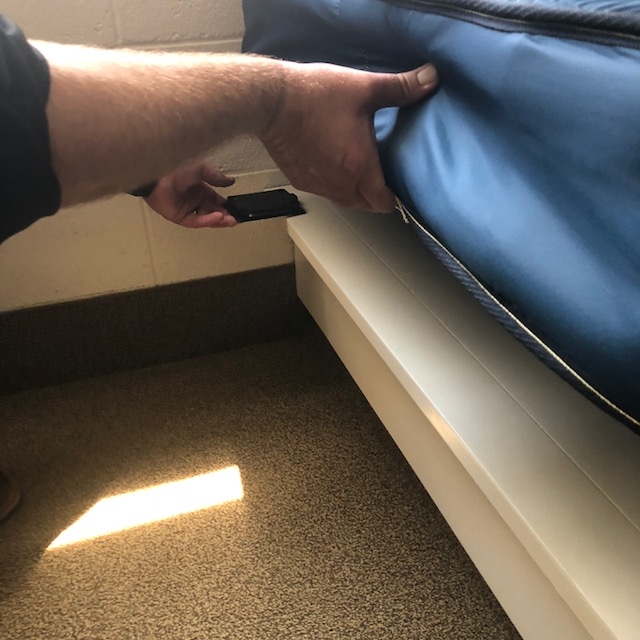 A BIG WIN FOR THE CUSTOMER AND PMPs
Using EZ Conceal for bed bug monitoring allows Miller's clients to keep costs down and address bed bugs when they know there really is a problem in a specific room. In the world of bed bug services, preventive treatments and remediations are labor intensive and expensive. A single room can cost up to $200 for a corrective treatment and, not far behind, a preventative treatment might cost $125 to $150. If a customer isn't sure the entire facility needs a preventive treatment, a PMP can turn away business with a sticker-shock bid.
Miller's technicians check the condition of the glue boards monthly, but he has also found that the housekeeping staff perform their own checks. If an EZ Conceal reveals a couple bed bugs, then he knows a room needs attention and remediates just that room, allowing the rest of the facility to still function.
With the success at the temporary housing facility, Miller has now been approached by clients who oversee university dormitories, another transient environment where those who live there temporarily may not realize they are bringing the bugs in. He is even open to expanding into the hotel/motel market in the future.
While the monitoring is cost-effective for the client and not a huge money-maker for him immediately, it doesn't require a lot of technician time either, he said. Meanwhile, it opens the door for future business and allows him to introduce himself to new potential bed bug clients.