Nick Lampert was growing tired of fighting the same old battles when using insect glue boards on his commercial accounts.
After he set them, tracking proved difficult in certain environments such as restaurants, commercial kitchens or food processing facilities, where aggressive cleaning would often damage or destroy them before they could do their job.
"In these environments, someone might be cleaning with a hose and spraying down the kitchen at the end of the night, so you'll find glue boards that are full of water, have been stepped on or some of them have just been swept away. It makes it really hard to ever get any good data," the PMP explained.
Nearly a year ago, however, the owner of Borderlands Termite & Pest Control, in Tucson, Ariz., found a solution to his problem in VM Products' EZ Conceal. In fact, it isn't just solving these long-time problems, the product is now actually helping him grow his business, too.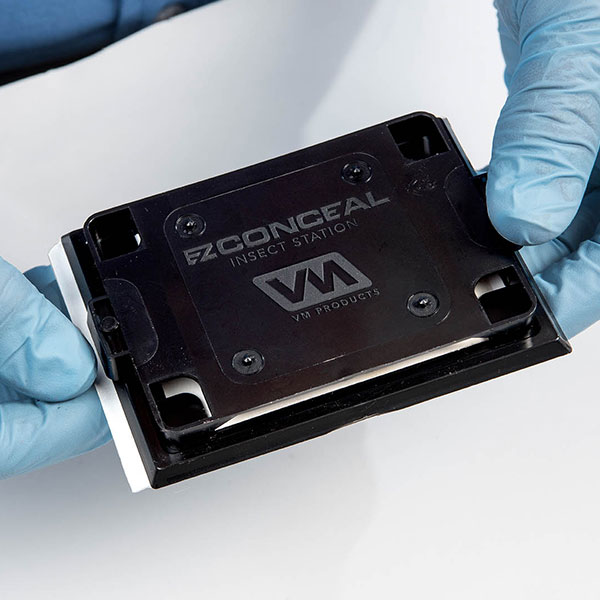 Landing a restaurant chain contract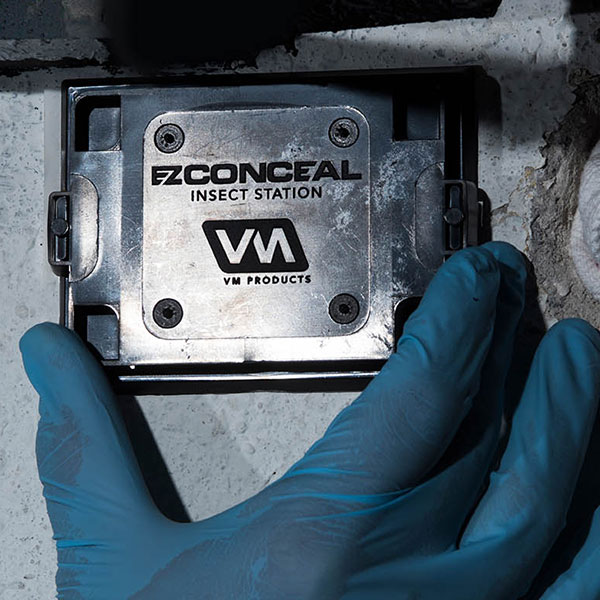 Lampert had worked in the industry for 12 years before, in August 2018, venturing out on his own and opening Borderlands. Like a lot of other PMPs, he learned a lot through hands-on experience and a fair amount of trial and error. He emphasizes using Integrated Pest Management (IPM) approaches as much as possible with all of his accounts and prides himself in paying attention to the sensitivities each insect control situation presents. In restaurants and kitchens, in particular, insect control can be a touchy subject for owners, employees and customers. Even the mere mention of it can bring a lot of negativity to some conversations. In fact, it's a conversation some operators would prefer not to even have.
"No one cares about our traps and baits in these environments, until they see a roach. Then we're at the top of the list of who they want to talk to," he said about working with restaurant and commercial kitchen owners and operators.
In restaurants and commercial kitchens, many PMPs turn to glue traps which work well if they aren't damaged. Through the years, Lampert learned to increase his odds of a glue board staying intact by keeping it off the floor. Even still, many products often wouldn't stay in place or would get damaged. For a while, he tried rodent traps that could be used for insects. They were durable and could hold a glue board in place, no problem, but they were too large and Lampert would find himself trying to duct tape it unsuccessfully into hard-to-reach places. And after all that, he found the product was still no match for a mop or hose in a kitchen.
In commercial kitchens and restaurants, German roaches are a common problem in Tucson and in many other markets around the country. Lampert had just picked up a contract with an owner of 11 Arizona restaurants who needed his help to keep his chain's kitchens insect-free. After setting several traps in some of the restaurants, Lampert ran into the same frustrations – then, one day, he unexpectedly found the solution he'd been seeking for years.
A routine errand solves a problem
For years, Lampert used some offerings from the VM Products line. But one day, while picking up supplies from a VM distributor, he came across the company's EZ Conceal permanent insect monitoring device. He quickly learned that it was the product he'd needed for more than a decade as a PMP.
"I loved how they worked right away," he recalled. "I immediately got them into the problem areas – under counters, around soda machines, behind sinks or dishwashing areas – and could tell this is a product that is really filling a void in the industry."
EZ Conceal is built with a heavy-duty 20 millimeter, double-sided closed-cell PE foam tape that has an acrylic adhesive on it. The durable foam makes attachment to any surface easy. It's highly weather resistant, long-lasting and the device works great for any crawling pests such as ants and roaches, and even some flying insects.
In addition, its low profile (about 3 inches by 4 inches and only 5/8-inch thick in size) makes it easy to fit in tight areas. It can be placed on walls, floors, ceilings and just about anywhere you can think of. Because of compact size, it's easy to hide, something restaurant owners and employees demand.
"That's the thing with these types of accounts. The people don't like to see the devices. It's something that drove me crazy for years, trying to find places where we could put them that were out of sight, but that were in a spot where they wouldn't be damaged and could do what we needed they to do," Lampert said.
Keeping the device out of site was a key driver in the product's development, added VM Products President, Ethan Vickery.
"We liked the idea of creating something that was small, discreet and permanent," Vickery said. "At the same time, we wanted to make sure the insects on the glue board were covered, too. … We also designed it to work behind stoves, freezers, refrigerators, dishwashers and other areas. It's ideal for commercial kitchens, fast food, food processing plants and anywhere else there's food."
Improving IPM, marketing your business
EZ Conceal uses the Catchmaster CRM 72 glue board, which sets neatly into the product's base to create a deadfall for the insect. The glue boards can be easily swapped out thanks to a detachable lid that connects to the base held in place by a durable foam.
Glue boards are an essential part of an IPM strategy, as they eliminate the need for chemicals and sprays (unless there's a heavy active infestation), which introduce unwanted toxins into environments.
EZ Conceal also allows for company branding that add accountability elements to the situation as well. Barcodes are attached to the lid for scanning and tracking. Information can be added about when site visits occurred, and Lampert likes how he can customize EZ Conceal with his company logo and contact information on each device.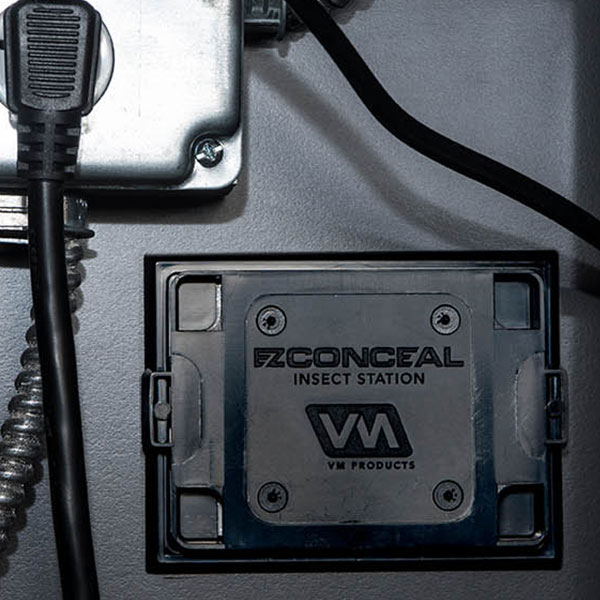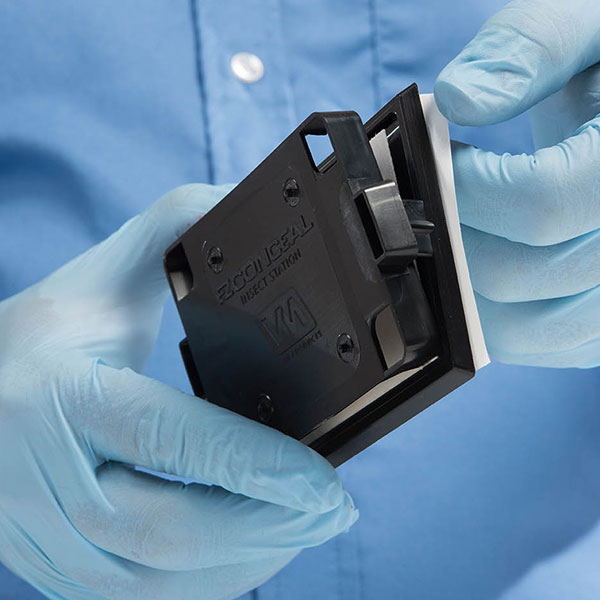 "It has allowed me to keep these traps in all these problematic areas. It helps me reassure the customer that the roaches are gone if we're not getting any sightings or activity. You can check the glue board and add dates to show the manager when you were there," Lampert said.
Offering the opportunity to brand your company with private labelling on the device is another unique feature for EZ Conceal.
"For someone like Nick, who has deep knowledge as a PMP, but is new to the business side of things, building his brand is very important," Vickery said. "We see the product as an advertising opportunity for companies and another tool for a customer to maintain contact with a company and brand as that operator builds his or her reputation and customer loyalty."
Since EZ Conceal is a permanent device, it can also create the potential for a recurring revenue stream when sold to customers as a permanent inspection point. Lampert currently has 48 of the devices deployed, and has expanded to using them in apartment complexes, in addition to restaurants and other food environments.
"These things are going to be part of all of our accounts," he said. "They can be integrated into just about everything. … When you sell an account, this is the type of stuff that's part of the pitch to the customer."
Above all, Lampert enjoys the peace of mind that comes with servicing his commercial accounts with greater efficiency, and the confidence in knowing that when a device is placed, it will be there for the long haul.
"For me, I know these tools are helping me do my job better. I'm getting results quicker and the customers are very happy," he added.
EZ Conceal, from VM Products
Dimensions: 3 ¼ inch X 4 ¼ inch X 5/8 inch
Product Features:
• Pre-attached double-sided foam makes attaching to any surface easily
• Low profile, covered station made to fit in tight spaces
• Can be placed flat on floors, walls or ceilings
• Barcode attached to the lid makes scanning easy
• Creates a seamless service for hard to reach places
• Glue board comes out with the lid for easy service while the base stays permanent.
• Glue board sinks into the base to create a deadfall for the insect
• Uses the CatchmasterTM #72CRM glue board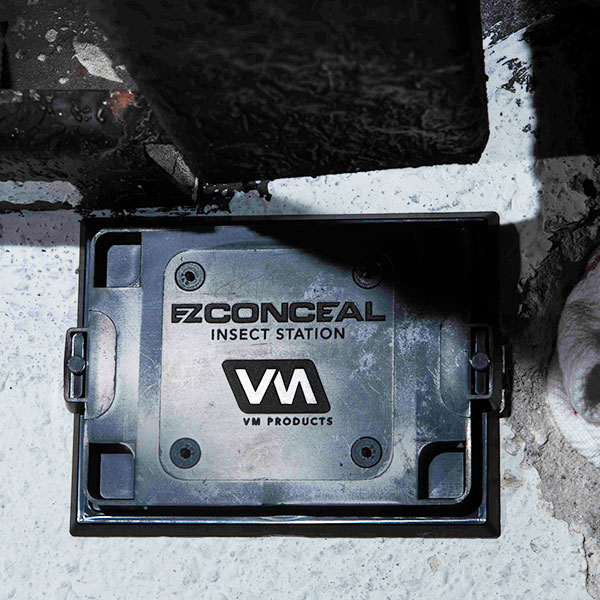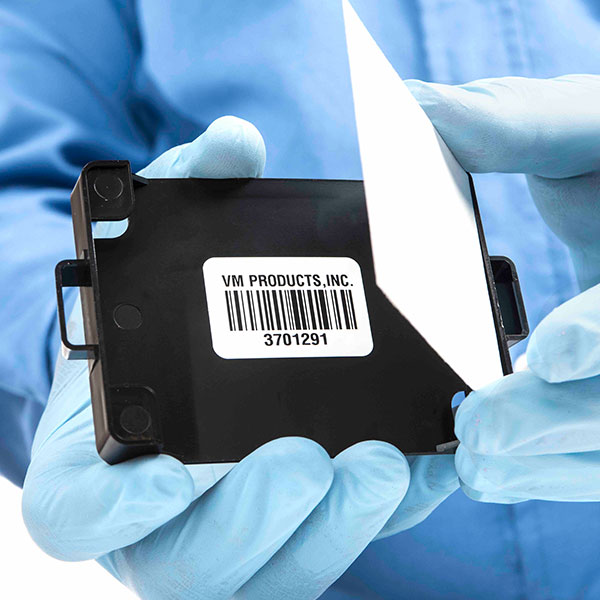 Foam Backing Features:
• Made of 20mm, closed-cell PE foam tape with an acrylic adhesive
• Easy to attach to a variety of surfaces
• Highly weather resistant
• Long lasting
• Easy to peel and stick
To mount the station, simply peel off the backing and place the station where you want it. Station will not move after set in place.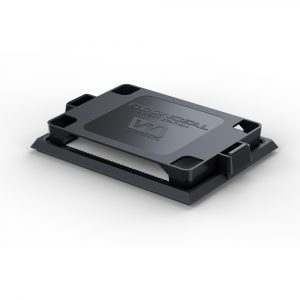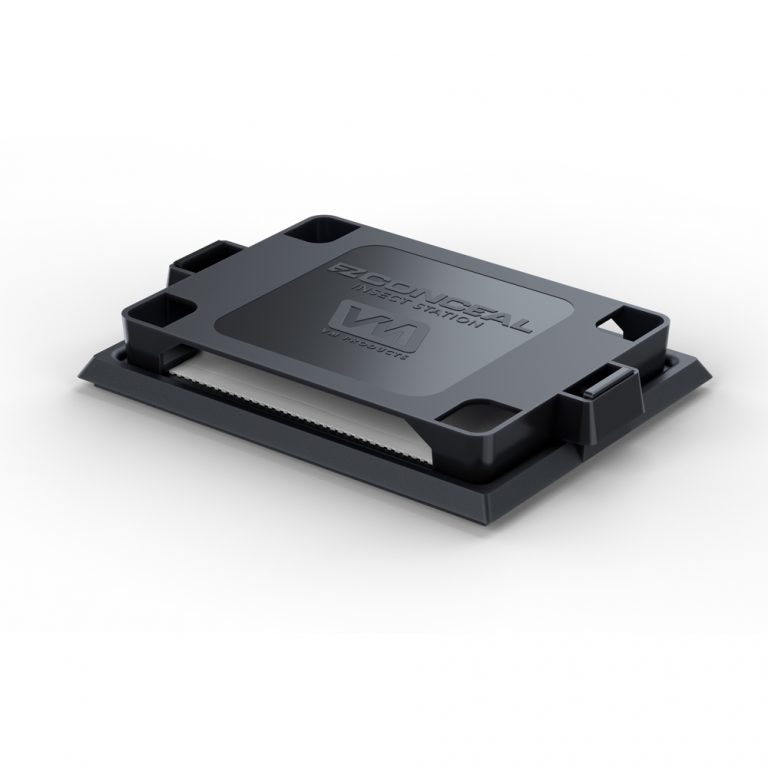 Used in a Variety of Commercial Settings
Use EZ Conceal in sensitive environments such as: offices, kitchens, hotels, and public areas. Traps can be used alone in areas where sprays are prohibited, or as part of an Integrated Pest Management (IPM) program for preventing, identifying, or monitoring infestations.