VM Products announces Pat Ryan has joined as sales representative supporting the northeast territory.
Pat is president of Pesticide Distribution & Management (PDM), an independent marketing company providing technical sales and support while representing a variety of manufacturers who develop quality products for pest management professionals.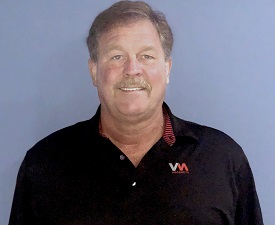 After a 17-year, award-winning career with Grainger, Pat has spent the last 13 years in pest control. His first role in the industry was with EcoSMART as one of its original sales representatives.
Pat's PDM experienced explosive growth that led him to start a sister company, Pesticide Management Group (PMG), two years ago. His son Dillon, a graduate with honors from Connecticut's Quinnipiac School of Business, handles the marketing for both companies.
According to Pat, the opportunities for VM Products in his territory are tremendous, and he is looking forward to growing its business.
"At PDM & PMG we seek out and represent innovative manufacturers that make complimentary products so that we can offer, as our company motto says, 'not just products, solutions'," says Pat. "We are excited about entering into this partnership with VM Products. Their constant innovations and imaginative thinking fit perfectly with our model and we look forward to a long and productive future together."