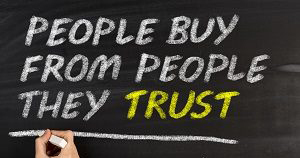 As consumers, we've all been trained to place a certain amount of value on branded products and services that we respect and trust. While developing that trust may take time to materialize, it all begins with our recognizing companies that stand behind their brand and offer a better overall value to their customers than others do.
Private labeling is a great way to differentiate your brand from competitors and provides a recognizable format to your products and services. At VM Products we make it easy to personalize our rodent control bait stations, giving you the ability to establish your brand distinction when servicing your clients.
Here are a few benefits that private label products can bring to your business.
Creates Advertising Opportunities
In the field service industry, private labeled products can serve as a great advertising lever for your business. When deploying rodent bait stations in both commercial and residential applications, customizable products act as free billboards for your company and can provide a significant amount of referral traffic to your business. As your business begins to grow and your personalized rodent bait stations are used in multiple locations, you'll start to establish a marketable brand that's easy to identify and promote.
Customers know the difference between companies who stand behind their products and services and those that don't. By private labeling your products, you're telling the customer and other third-parties that you stand behind your products and are confident in the services you offer. Private label bait stations allow you to proudly display your company name and information, giving them a professional look while increasing customer acquisition and retention.
Easier Product Identification
When servicing a large group of clientele, keeping track of your bait stations across multiple job sites can be a challenge. Generic pest control products are easy to confuse and ensuring the quality control of your products can be a challenge if you can't correctly identify the products you own. Private label bait stations make it easy for you to identify your products on job sites and make it easier to locate products that may have been removed or stolen.
When differentiating your products and services, it's essential that you're able to develop trust and credibility with your customer base. Doing so helps to establish brand loyalty and significantly impacts your ability to retain business and scale your company effectively. Private label products are a great way to tie a customer to your brand and helps to set yourself apart from other competitive products and services. With private label bait stations, customers will begin to recognize your business as an authority in pest control services and have an easy reference when referring your services to other potential clients.
Private label bait stations can provide many benefits to businesses looking to establish themselves in the pest control industry. By allowing your business to personalize each of your rodent bait stations with your business logo, name, and contact information, you'll be able to distribute recognizable products that help build your brand's reputation and customer loyalty.