The MBS1 (Mouse Bait Station) is a great choice when using rodenticides for mouse issues. It also has much more versatile applications. Here are three ways that you may not have thought of using an MBS in commercial facilities.
1. Monitor for mice. There are many situations where you want to monitor before you put out rodenticides, particularly in commercial accounts that may be sensitive to the use of rodenticides. The MBS can be used with non-toxic bait blocks, packs, or food to find out where mice activity is concentrated. It is a good idea to pre-bait with non-toxic bait to get the mice accustomed to going to and feeding at the stations. That way, when feeding is observed, the bait can be switched out to a rodenticide and the mice are already acclimated to feeding there.
Pro Tip – House mice gather nesting material so a good non-food bait can be cotton balls, bits of string, or pieces of dental floss.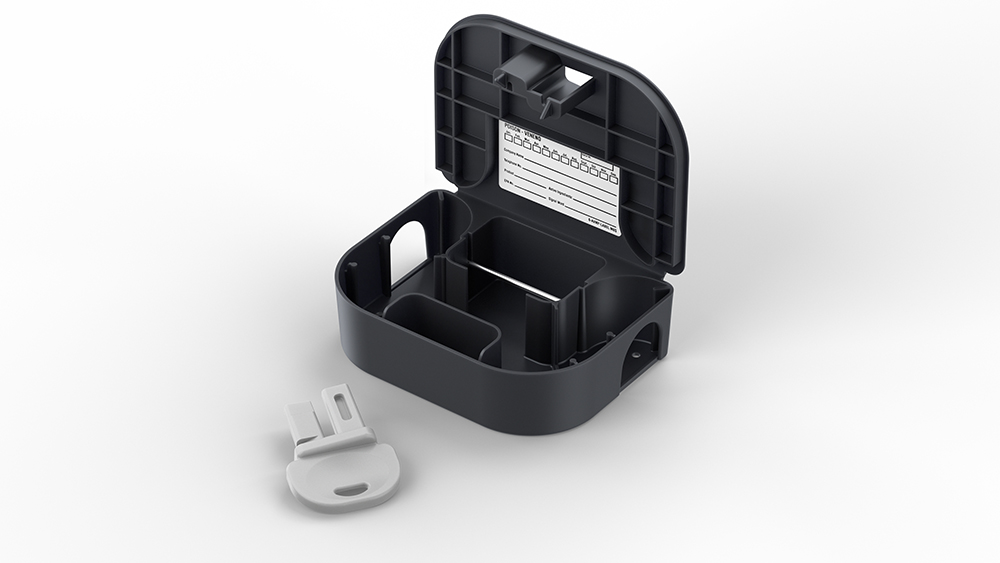 2. Contain granular insecticide. There are times when a granular insecticide is the best option in or around commercial facilities, but containing it is challenging. The MBS has an optional bait tray that can hold granular bait. If you need to use granular inside, these can be placed in high areas like drop ceilings or in tight spots like wall voids. This way the bait can get closer to the pest problem, but can still be removed when the problem is solved. It also makes replenishing the granular bait quick and easy.
Pro Tip – If a commercial account has lots of people around the business (like a restaurant with outdoor dining), use granular bait in an MBS on the outside. This keeps the bait in place and hidden from sight.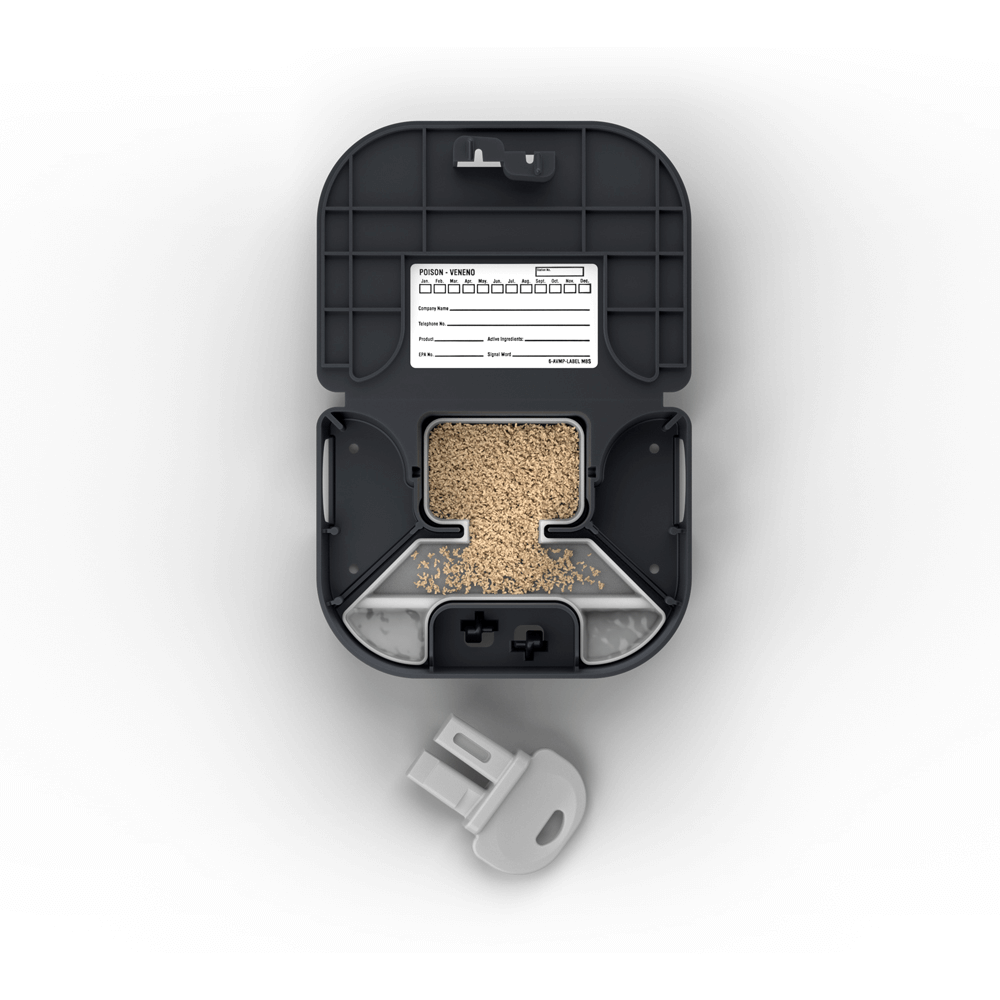 3. Protect gel baits. Gel baits are typically the best option for cockroaches and ants. However, it can be hard to get bait placed in the best areas that are close to the pests. Especially when the area is washed down or has people or forklifts traveling back and forth. Putting the bait inside the MBS protects it, leaving more for the cockroaches to be affected by. Using the MBS to contain the bait also helps to monitor how much bait is being consumed – you know exactly where you put it and how much you put in.
Pro Tip – You can use more than one type of bait. This provides different active ingredients and different "tastes" if there are concerns that cockroaches may be resistant or averse.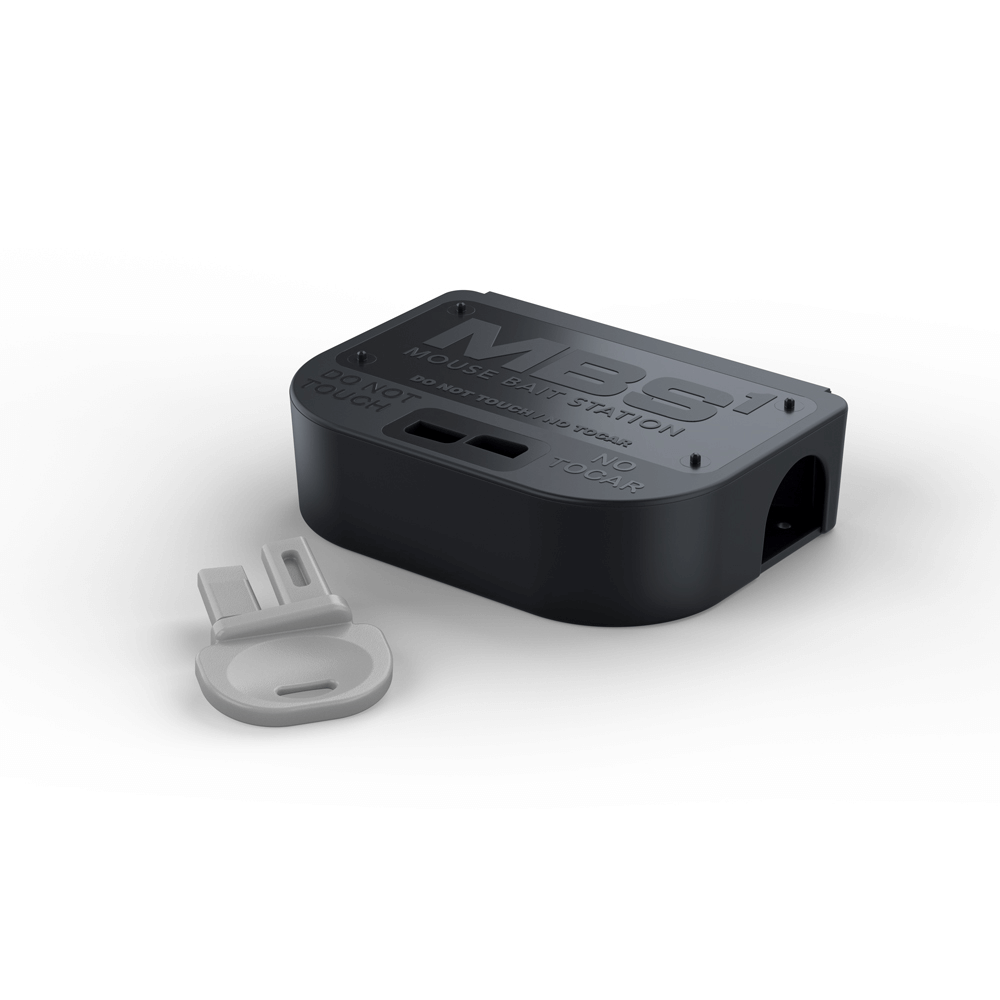 There are many other creative ways to deploy the incredibly adaptable MBS Mouse Bait Station. Remember when using any type of pesticide or rodenticide read and follow all label rules and directions. If you need assistance in dealing with mice issues or for more on the diverse line of VM Products, contact us here.