How the back of a menu changed rodent control forever
VM Products President and Founder Ethan Vickery was exploring ways to develop a new ant bait after the manufacturer of a leading solution passed away – taking the recipe for his successful product with him. While working with a chemist to develop his own bait product, Vickery one day looked down at a rodent station outside the office and realized it would be easier to "make a better mousetrap" than to reinvent baiting.
Vickery was working in the healthcare industry – a job he held after selling rodenticides in professional pest control – at the time he decided to focus on developing a better rodent station. He sketched out a rough first draft on the back of a menu over dinner at Macaroni Grill in suburban Dallas, developed a business plan, and got the money to patent his first product from his father.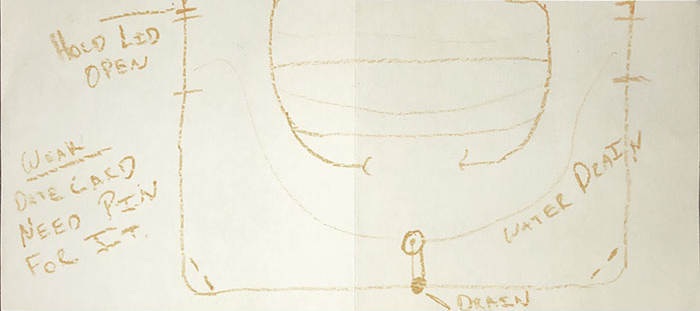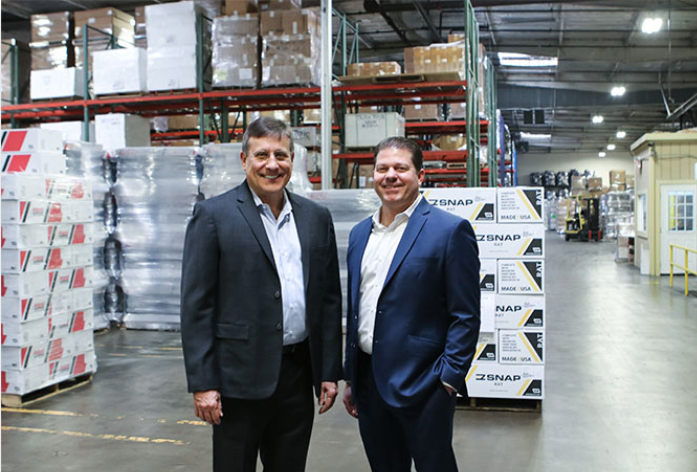 Danny Myers (left) and Ethan Vickery (right)
A local manufacturer offered to invest in Vickery and his product, but he decided to partner with Danny Myers instead. Vickery was the rodenticide sales representative to Myers' Dallas-based pest control business, and Myers not only provided Vickery with financing and mentorship, but the two became close friends.
For Myers, the path to VM Products started as owner of a flourishing PCT Top 100 pest management company, Myers Pest & Termite Services, a business he owned for 31 years in the Dallas – Fort Worth market.
As Vickery advanced his prototype towards becoming a product, he realized that it had to solve issues that industry professionals had with existing stations. He heard PMPs complain that stations were not easy to clean, mostly because of the design of the cavities within the stations. In addition, the securing mechanisms were difficult.
VM Products' first station solved these issues when it launched in 2003, and it was appropriately named EZ Klean. Vickery still has the sketch of his vision for the first EZ Klean as well as his first cardboard version of the product. He literally wanted to build a better mousetrap and did just that. 18 years later, the company is thriving and celebrating its many achievements.
Ethan Vickery's EZ KLEAN prototype.
VM Products was officially founded in 2003, and Myers kept his pest control business until 2012 before selling. Having his technicians to test out their products was vital to the success of the business early on. To both Vickery and Myers, there's nothing more important to its success than people.
"Relationships matter with us," Myers said. "The people are the magic in our industry and when it comes to manufacturing that's no different. Our products are better because we have the best people surrounding us."
Myers connecting with Vickery also gave him a second career in pest control, an industry he loves.
Vickery brought in Dawnery Vargo to help with operational support as administrative director in 2008 and her guidance and coordination has been critical to VM Products' success. In addition to Vargo, VM Products relies on its national team of sales representatives with a combined experience of 250 years in the field,  Director of Marketing Kelly Brownlee and Mike Hovis, Director of Technology and Product Development.
VM Products also works with a truly innovative group of manufacturing professionals that continues to strive to make better products every day. Metro Custom Plastics is VM Products' custom injection molder and American Maatco developed the company's custom blend of ingredients for its concrete block base.
Since VM Products was born, Vickery and Myers have continued to work on the company's product offerings. But having a full team behind them allows Vickery to do what he does best – work creatively on growing VM Products through true innovation.
Manufacturing innovations, creativity, and good processes are all a part of why VM Products has grown tremendously year after year. But there are other aspects of the company that have contributed to its success as well, specifically a focus on customer-related solutions.
"I think our sweet spot is private labeling," Vargo said. "We were the first company to do it a pallet at a time. That's something we do that most don't, and I know pest control companies really appreciate it. We also bend over backward to fix issues. People always tell us they appreciate that we respond so quickly to take care of their needs."
VM Products is redefining the category of rodent management – quicker than any space in the industry has ever been reshaped.


The company changed the way rodent stations are developed by manufacturing a concrete block base for its stations to hold them in place. VM Products uses its own blend of ingredients from Texas riverbeds to create a strong block.
When the first station was launched with the concrete block base, Vickery said a distributor initially bought 60 stations to share with pest management professionals to gauge their interest level. One of the representatives showed the product to his customers and within two hours they called VM Products … they already needed more.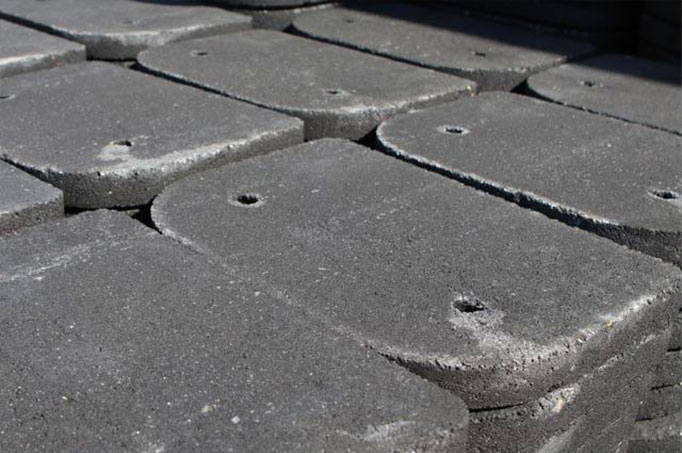 Concrete blocks wait for attachment to the EZ Klean.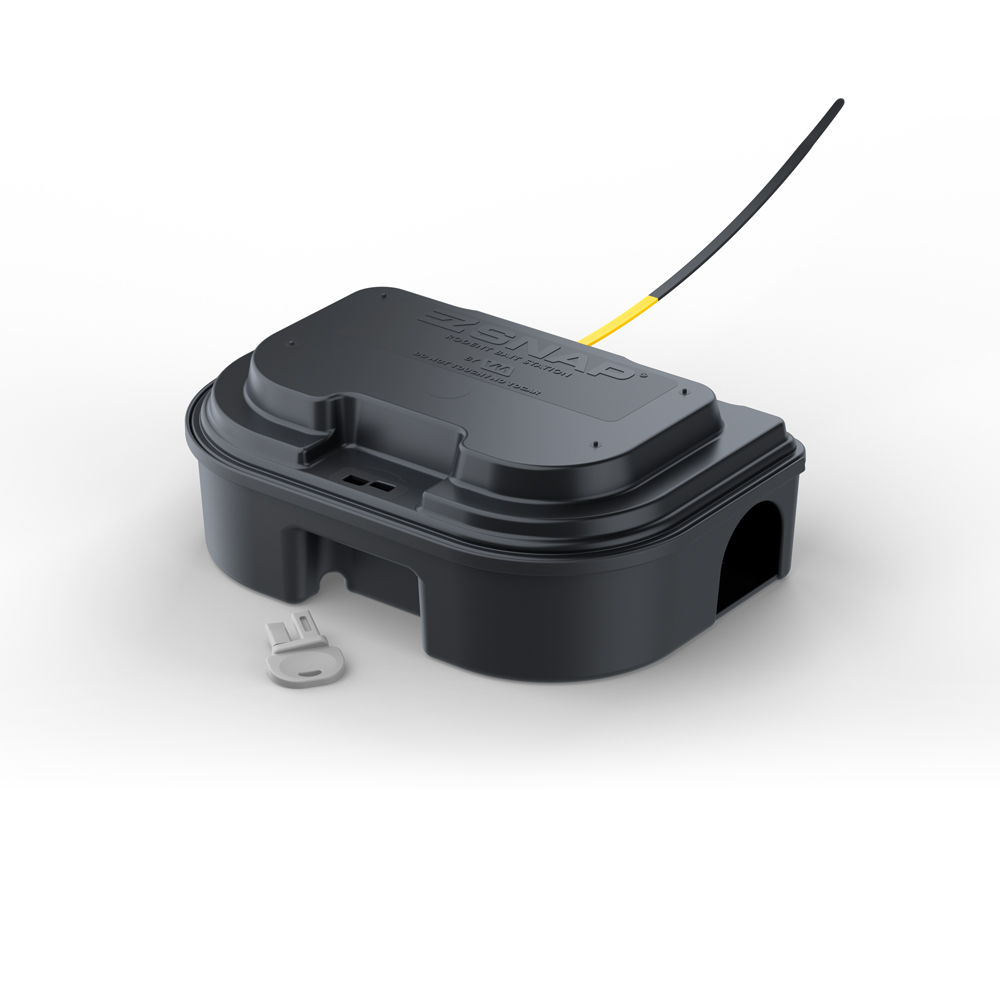 Another example of innovation is the company's EZ Set Indicator tie in yellow and black that is a key feature in the EZ Snap line of products.  When the trap is activated by a rodent, the tie is partially pulled into the station so only the black shows. Before activation both colors are visible. This innovation allows PMPs to quickly walk by a station and know if it needs servicing or not, saving the technician both time and money.
Buck Hempel of Wingman Pest Control in Detroit, MI sees the value of the indicator ties. "The EZ Snap line gives me the ability to quickly monitor and check activity but my clients can assist in monitoring too," said Hempel, whose business is both commercial and residential. "It doesn't matter if it's a home or business, it's a group effort battling rodents and I like the fact that they can look at it and see that the trap went off."
While the company's dedication to making day-to-day rodent control products better is evident, they are also committed to helping lead the way with a strong offering of Digital Pest Control products. This will continue to help the company grow but more importantly, meet the needs of its customers, sometimes before they even know that need exists, including Internet-related product solutions.
VM Products' PestOptix and Interceptor line is a shift in how rodents are controlled. Digital Pest Control products allow technicians and property managers to gain real-time notifications of rodent behavior, which gives them more time to inspect other areas when there is no activity and to respond quicker when there is an infestation or occurrence.
While Digital Pest Control expands in the industry, VM Products will continue to strive to be at the forefront of all types of innovation in rodent control, from problem solving to product development to performance.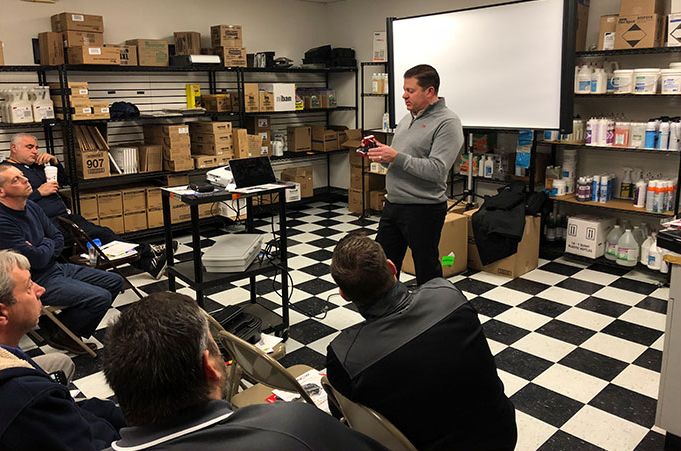 Ethan Vickery demonstrates digital pest control