VM Products began in 2003 with the drive to, literally, build a better mousetrap, an ambition that's still alive in the company culture today. By 2008, VM was a small but growing enterprise developing new tools for PMP toolboxes and winning over loyal customers. Taking the next steps meant founders Ethan Vickery and Danny Myers would need to add employees with the same desire to grow the company the right way, with integrity and a commitment to improving the PMP experience.
That year, when Vickery met Dawnery Vargo, who was working for one of VM's material suppliers at the time, he had a hunch she would be a good fit for his company.
At the time, Vargo was looking for a change of pace. With two small children, she actually wanted to work fewer hours and spend more time at home. Vickery was happy to accommodate those needs by hiring her as a part-time employee who could work remotely as much as possible. If you ask him today, he'll tell you it was one of the best business decisions he has made.
"She's been instrumental in our growth and success," he added. "When she started, she helped with shipping and she just worked her way into more things … then we ended up taking her to [the] NPMA [conference] … she started doing customer service and over the years has completely engrained herself into the organization and into the fabric of VM."
A CURIOUS MIND ABOUT CRIMINAL MINDS
Today, as COO, Vargo oversees six employees and is often referred to as the "Queen of Everything." She comes by that title honestly. Just about everything that's done in the VM Products universe has her stamp on it, from customer service to shipping to getting checks cut for UNIVAR sales reps, coordinating private label activity, and plenty more.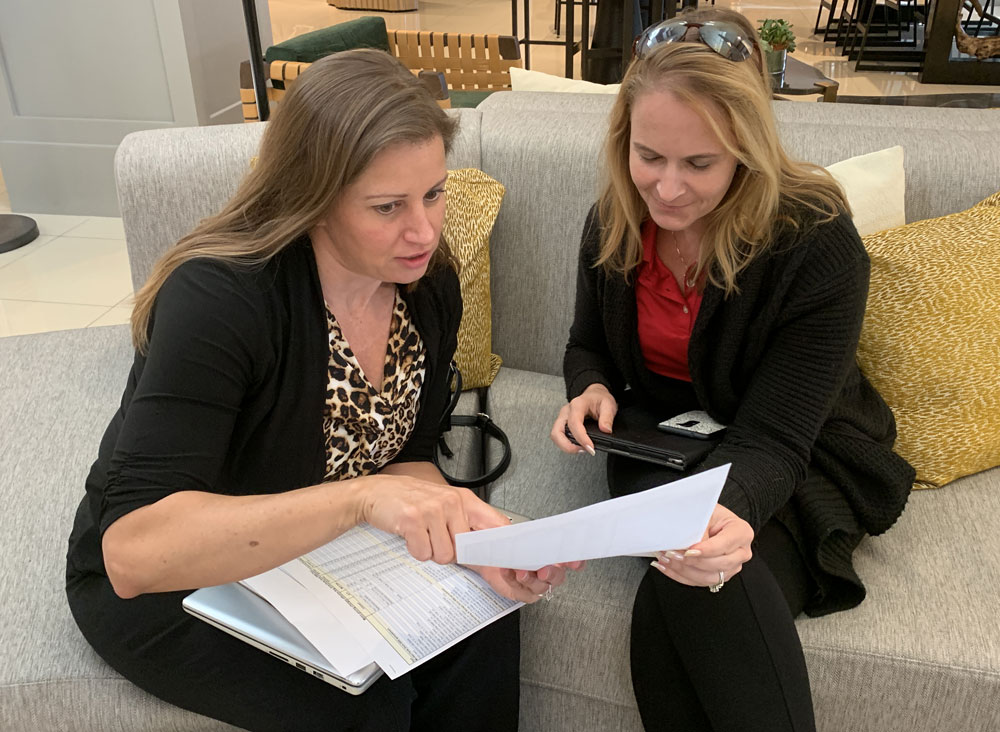 Beyond her attention to business details, Vargo is a people person and problem solver with a strong sense of diplomacy. She's a key reason behind the company's positive relationships with PMPs and UNIVAR sales teams. The marathon runner and triathlete is often described as being even keel, but persistent, qualities that may come from an educational background that nearly landed her a career as an FBI agent.
Vargo grew up in Dallas and was the daughter of a police chief. She enjoyed reading mysteries and was intrigued by the psychology of criminals and aspired to work for the FBI as a criminal profiler. She completed a bachelor's degree in psychology from the University of Texas, at Arlington, and then a Master's Degree in behavior analysis from the University of North Texas, in Denton. Vargo was ready to head to Virginia for FBI training, but marriage plans changed that. Instead, she transferred her people and analytical skills to help run small businesses.
"I was always really interested in psychology and behavior and the human mind. [My background] helped me to learn how to read people. It gave me interpersonal skills, which helps with customer service and being able to deal with situations that come up here," she added. 
Rodent traps and baits are an evolving product group. As new technologies, such as artificial intelligence, video and Wi-Fi integrate into VM's tools, Vargo balances questions from UNIVAR sales reps that can be as simple as the whereabouts of a shipment but as complex as product details needed to help a PMP do his or her job better. Sometimes, she needs to balance a high number of "need it yesterday" calls.
Scott Frazer, president of Buzz Kill Pest Control in the Dallas/Ft. Worth area, appreciates Vargo's patience and her ability to coach him through VM's production process so that he could learn to initiate orders with enough lead time to better serve his customers.
"I'll be honest, I probably wasn't the best customer for a long time," he admitted. "Sometimes, I'd have to ask for things last minute, but she's very understanding and took time to educate and re-educate me on things. She's very calm, even keel, and now I'm better about placing my orders on time."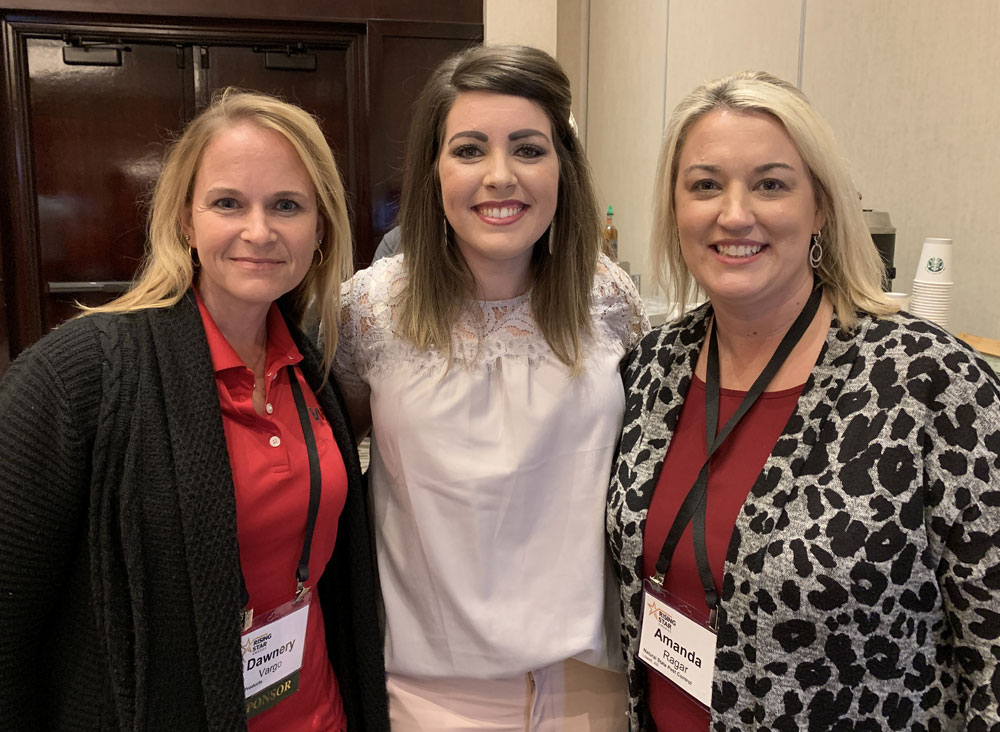 WORKING REMOTE, EVOLVING TECHNOLOGY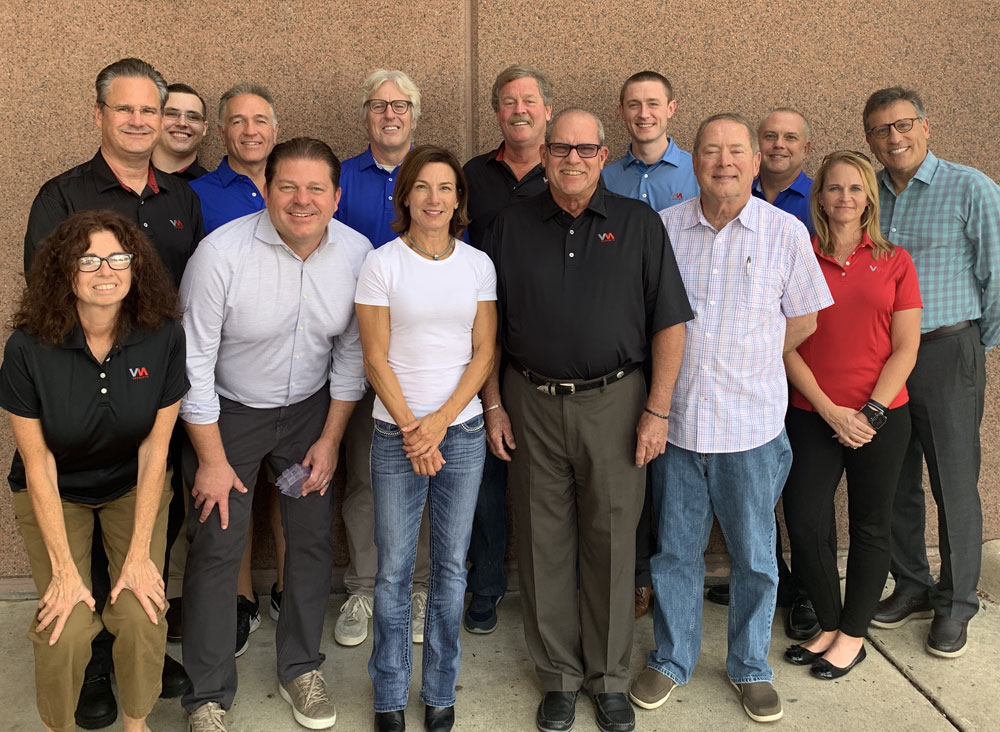 In some ways, working for VM Products hasn't change for Vargo in the 11 years she has been with the company. Even with increased responsibilities, being able to work from home to tend to family matters is just as easy now as it was in the past. As long as she has internet access and her tablet, it doesn't matter where she is, she says.
In fact, VM has built its entire culture around the remote workforce concept, and Vickery asserts that it is one of the many reasons he has been able to hire other employees who are committed to company values and maintaining lasting relationships.
"We built a remote office model that works incredibly well," Vickery added. "We're not doing it to save money. We do it to attract the best talent and offer the flexibility people are looking for. We know there are a lot of incredibly talented people that have families and they have a certain amount of time in a day to dedicate to work, but they still want to pick up their kids from school. That's not an unrealistic expectation and we provide that opportunity."
After running VM Products for more than a decade, Vargo is still impressed by the advancements in the tools the company is creating for PMPs.
"When I first started, we were just working with stations, now we have bait, too. … It's amazing how much things have changed. Now, we have remote-monitoring snap traps that can go off and send texts to your phone," she said. "It's incredible what can be done now."