BRIGHTON, Michigan – Livingston County is Wingman Pest Control's bread and butter service area. It sits between four Michigan cities as it's about an hour northwest of downtown Detroit, and 20 minutes away from Flint on the north, Lansing on the west and Ann Arbor on the south.
That suburban territory is heavy with both rats and mice, making it a strong rodent control market for Wingman's services. Owner Buck Hempel relies solely on VM Products' EZ Snap Mouse and EZ Snap Rat rodent stations.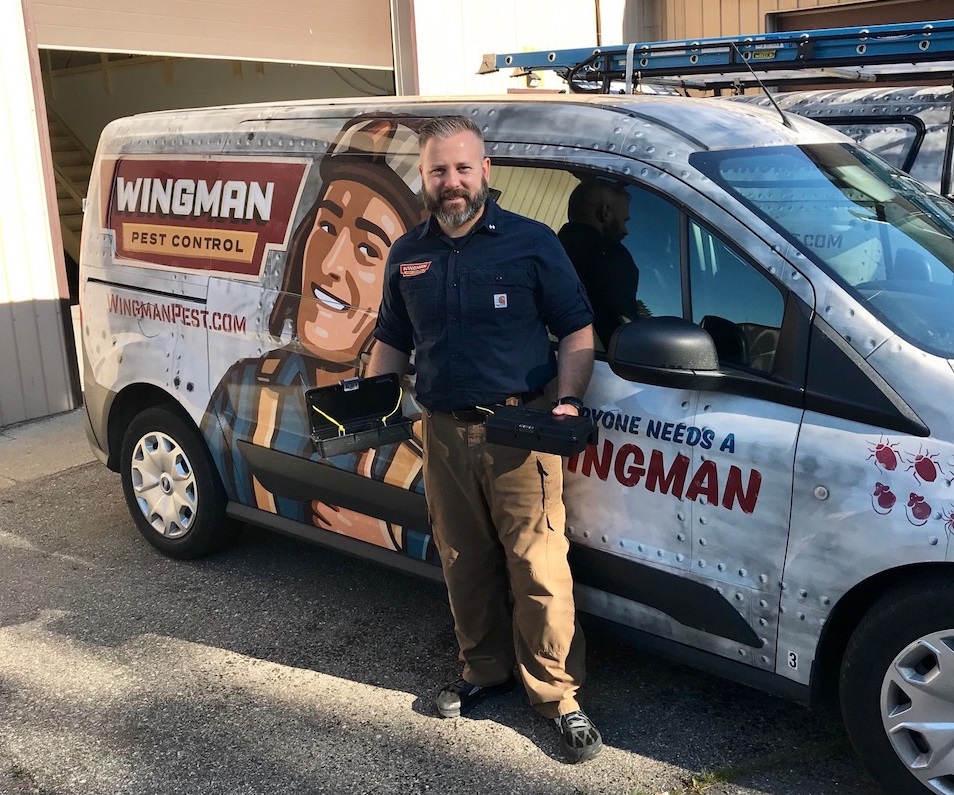 "It doesn't matter if it's a home or business, it's a group effort battling rodents and I like the fact that they can look at it and see that the trap went off."
Hempel is referring to the EZ Set indicator tie in both stations, which makes it simple to see if the station's trap has been activated or not. Not only can his customers tell if it's gone off, but he can walk a large warehouse facility with dozens of stations and quickly see if there's rodent activity.
Previously, Hempel used metal stations that for the most part, exposed any activity inside it with a clear top. To check for activity, the station had to be opened and with or without a clear top, that meant he never knew what he was about to see when it was opened.
"Today my clients see an indicator tie and know if the trap has been activated. But before you would look and see through the top and there would be a disgusting mess, and I didn't want my client seeing that. I don't want that for the faint of heart. I can deal with that, that's my job."
Hempel also used closed top metal stations, which didn't allow him to know what was happening inside until after he opened the top. That created an entirely different issue."
"There are a few problems I had with a dark top to a metal station. First, If I'm only going out there one a month, do I want that deceased rodent to sit in the company's break room for a month until I get there? If it's a VM station, they will see the indicator tie, call me, and I'll go in and clean and re-set it.
"Second, when I opened the metal tops of the other stations, I would have no clue if something is alive in there or not other than listening for it – and many times they are silent waiting to escape. So, if I open it and it's alive, suddenly it's running around my client's home or office. Why would I ever want that?"
VM Products' EZ Snap Mouse station has built-in snap traps mounted inside, with the EZ Set indicator tie making it simple to see if activation has occurred. The station's commitment wall forces mice to investigate the void behind the wall by committing to traveling to over the wall and onto the snap traps. The EZ Snap Rat station also has a built-in snap trap and utilizes the EZ Set indicator tie.
About VM Products
Since 2003, VM Products is an industry leader in solution-based products for the professional pest control industry. Made in Arlington, TX, the company manufactures high-quality, innovative products and continually develops new and more advanced solutions to stay ahead of the ever-changing market conditions. For more information, visit https://www.vmproducts.com/ or call 888-758-9513. Also, follow us on Facebook, Twitter, YouTube and LinkedIn.